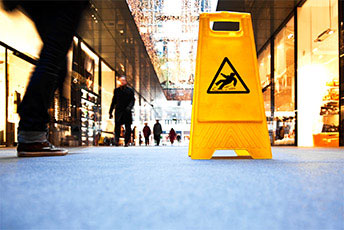 Premises Liability
If you have suffered an injury due to the negligence of a property owner you may be entitled to compensation under Georgia law. The Cooper Firm understands premises liability cases and can help you with issues such as responsibility of ownership, negligence, and determining the cause of your injuries. Premises liability cases result from:
Slip-and-fall accidents
Negligent security or staffing
Inadequate lighting
Dog bites
Malfunctioning elevator or escalator
Other forms of neglect or improper care of property
If you believe you have a potential premise liability claim, contact The Cooper Firm and consult with a team member. We may be able to help you recover lost wages, medical bills, and other costs caused by the negligent party.
Schedule your initial consultation today online or call our firm at 770-427-5588. All cases are accepted on a contingent fee basis, meaning there are no attorney fees unless we recover damages on your behalf.