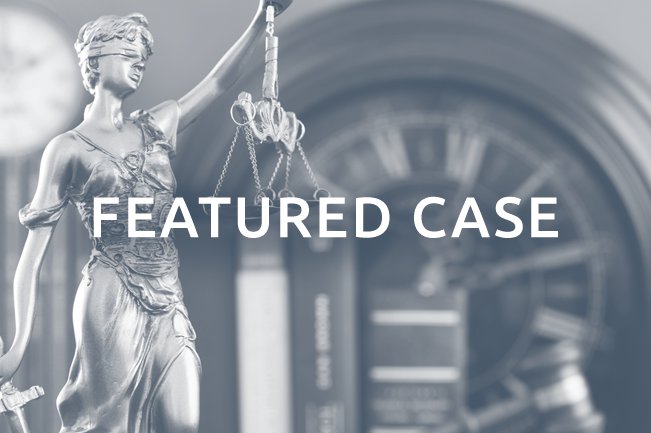 Featured Case:
The Cooper Firm Settles First-of-its-Kind Exploding Airbag Case for Confidential Amount
In April, 2014, our client was driving a 2004 Kia Optima when another vehicle pulled in front of her, causing her to brake, lose control of her vehicle, and hit a wall head-on at low speed. The impact caused her driver's side front airbag to explode, sending shrapnel all throughout the cabin of the vehicle, and into our client's face and neck. One large piece of shrapnel—about the size of a nickel—lodged inside of our client's neck and was first discovered at the hospital during emergency surgery. The explosion caused our client to suffer permanent scarring on her face and neck.
Our client sued the vehicle manufacturer (Kia Motors America), the manufacturer of the driver's frontal airbag assembly (Delphi Automotive Systems, LLC), and the manufacturer of the inflator in that assembly (ARC Automotive, Inc.). Our investigation focused on the inflator as the cause of the explosion. Although there are many exploding airbag cases ongoing against Honda and Takata (the manufacturer of Honda's airbag inflators), this is the first case of its kind against Kia, Delphi, or ARC. Based on the nature of the defect that we discovered, we expect there will be similar failures in the future.
The case settled after extensive examinations of the vehicle and the airbag assembly, but shortly before the Defendants' responses were due to our initial discovery. The case is Chavez et al. v. Kia Motors Corporation et al., Civil Action No. 1:15-CV-00462, U.S. District Court, District of New Mexico.