Death From Above: Hidden Dangers of Home Elevators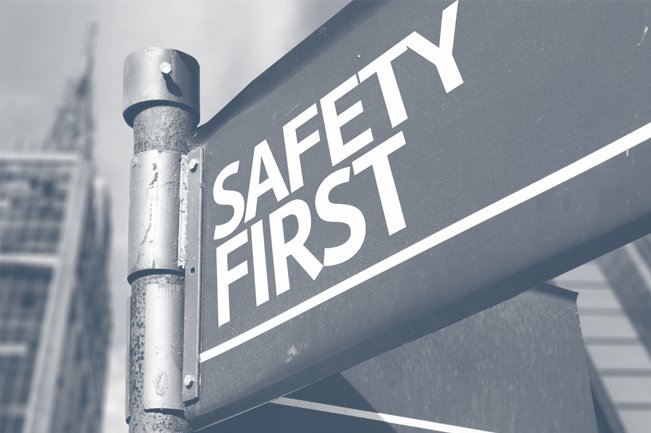 Death From Above: Hidden Dangers of Home Elevators
Although they have been around for more than a century, home elevators are growing in popularity and necessity. Townhouses often have them.   Older multi-story houses have them. Inns, churches, and Bed and Breakfasts (both old and new) often have them. Our aging population will assure that we see more elevators in new houses in the future. They are stylish, often necessary for older legs and knees, and certainly very dangerous to children and small adults.
What could be so dangerous about a home elevator? Most home elevators have an interior door to the elevator itself and an exterior door to the hallway of the house. The elevator door rises up and down with the elevator. It is the space gap between the two doors that causes the problem. If it is more than 4 inches or so, and many are, children and small adults can get trapped in the space between the two doors.
How does that cause injury? When someone pushes the button on another floor, the exterior door locks. As the elevator car rides up, the child's body is carried along with the elevator door and car until it slams into something, usually the space at the next stop. The child's body and head are then usually crushed or severely injured.
Why is there so much gap space to stand on? Some of the space is necessary to build the elevator into the house and for folks to walk across.   Some of it comes from the "this is how we have always done it" attitude. Some of it is due to the lack of any formal mandatory space requirement. The American Society of Mechanical Engineers ("ASME") once recommended a maximum of 4 inches. Inexplicably, that gap space amount was expanded in 1981 to 5 inches.  Again, small children and petite adults can stand on the 5 inch ledge between the exterior and interior doors. There is even more space when the interior door is an accordion style metal door. The valleys in the accordion style door can provide 8 to 10 inches of space for a slim person to stand on and get trapped between.
What kinds of injuries do they cause? The most prevalent injuries are severe head injuries, paralysis, quadriplegia, and death. Given the size and strength of the motorized elevator, the injuries are rarely minor.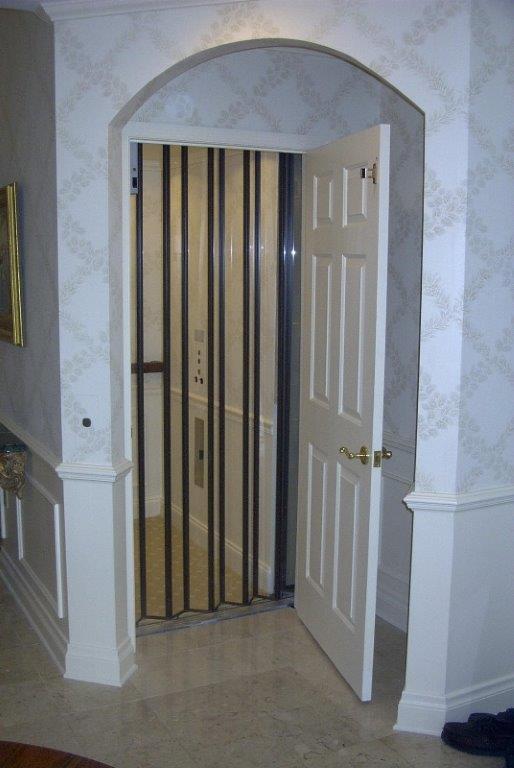 How many injuries have there been? Early data is not consistent, but the elevator industry has noted injuries and deaths since the 1930s. Since 1967, there have been some 55 child deaths. The most recent death occurred in 2009. There have been over 1,600 injuries reported between 2011 and 2012. Some of these include:
1958    3 year old girl killed in San Francisco
1961    7 year old boy killed in Red Bank, New Jersey
1962    3 year old girl killed in Brooklyn, New York
1977    7 year old boy killed in Newark, New Jersey
1986    12 year old boy killed in Newark, New Jersey
1997    4 year old girl killed in Chicago, Illinois
2002    Two 6 and 7 year old sisters died killed in Monmouth County, New Jersey
2010    3 year old boy suffered catastrophic head injuries in Cumming, Georgia
2015    5 year old girl nearly injured in Destin, Florida
These are but a few tragic examples.
How long has the elevator industry known about this "gap" problem? Sadly, the elevator industry has known about these kinds of injuries for over 80 years.   In 1932, Otis Elevator warned of the dangers. A year earlier they had gotten a patent on a 6-inch guard to fill the gap.  In 1943, Otis again acknowledged the hazard caused by the space gap. In 1955, the ASME Elevator Safety Code limited the gap space to 4 inches. For reasons not clear, in 1981 the ASME changed the gap space to 5 inches. The industry made things worse when, in the early 1990s, it introduced the accordion style interior doors, whose valleys can add three plus inches to the overall gap.
Why is there no federal or state mandatory maximum amount of space?  The government has left it up to the industry to regulate itself voluntarily. That has, obviously, not worked too well. And, as noted, in 1981, the industry actually expanded the space from 4 inches to 5 inches. A dogged insistence and hide-bound adherence to the 5 inch gap has been the dangerous norm.
What is Georgia doing about this problem? Perhaps because of the Cumming, Georgia, catastrophe, Georgia by amendment to the International Residential Code has adopted a 3 inch gap rule. It was slated to take effect January 2015, thanks to the Georgia Department of Public Affairs. It will be codified at O.C.G.A. § 120-3-25.19(13).
Have other states followed suit? Massachusetts requires 3 inches between the elevator door and the exterior door. To date, no other states have followed suit. We encourage readers from other states to request such a standard in their building or fire codes.
Who regulates elevators federally? No one does much right now. If they were to be more regulated, it would be through the Consumer Product Safety Commission ("CPSC").  See http://www.cpsc.gov/.  To regulate the elevators, a federal rule would have to be promulgated.
What steps have been taken to petition the CPSC to require a maximum amount of gap space between the two sets of elevator doors?  In November 2014, the Safety Institute of Washington D.C. petitioned the CPSC to issue a rule to establish a maximum gap space of 4 inches, as measured from the exterior door to the deepest valley in the accordion doors, for all home elevators. The Petition is located at https://www.federalregister.gov/articles/2015/01/22/2015-00907/petition-requesting-rulemaking-on-residential-elevators.  
What is The Safety Institute?  As stated on its website, "The Safety Institute is a 501(c)(3) non-profit organization that emphasizes injury prevention and product safety as an important basis for a healthy and productive society and as a vital component to reducing health care costs." See more at http://www.thesafetyinstitute.org/.
What about existing elevators? The Institute has also asked the CPSC to require elevator owners to repair their elevators and/or to retrofit them with sensors or barriers that would prevent children and petite adults from getting trapped. These include cutoff sensors that detect the presence of someone's little body and shut off the elevator. Physical space guards (sometimes called door baffles) can also be used to fill the extra space and prevent someone from standing in the gap space between the two doors.
What is the current status of the Institute's November 2014 Petition for rulemaking and to repair or retrofit? According to the Safety Institute, in January, the CPSC opened a docket and published the petition in the Federal Register with a request for comments. The comment period ended in late March, with the only submission a letter from Kids In Danger ("KID") and Consumer Federation of America ("CFA") expressing their support.  There were no negative submissions.
What can I do to help? Contact the CPSC and express your support for the Petition. You can reach the CPSC at www.cpsc.gov or its toll free consumer hotline at (800) 638-2772; TTY (301) 595-7054.
What do I do if I hear about an elevator injury? Contact the CPSC immediately. Additionally, notify The Safety Institute by writing to Jamie Schaefer-Wilson at Jamie@thesafetyinstitute.org.