Featured Case: Jeff Gaddy and the Case Against Terex
Featured Case: Jeff Gaddy and the Case Against Terex
In April of 2014, Jeff Gaddy was supervising a tree trimming job in Dallas, Georgia. He climbed unto his Terex XT Boom bucket truck and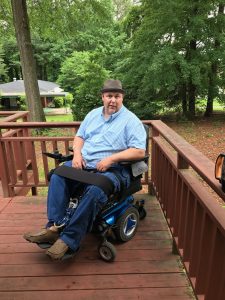 was raised four stories in the air when suddenly, and without warning, the boom cracked, snapped, and sent Jeff and his bucket plummeting to the ground. Although he was wearing a safety harness, the impact onto the ground broke Jeff's back and left him paralyzed from the waist down. Combined, Jeff spent nearly three years in the ICU, rehabilitation centers, and transitional living facilities before he was finally able to move back home. He endured multiple surgeries and is confined to a wheelchair for the rest of his life. Although paralyzed from the waist down, Jeff still lives with chronic nerve pain in his hips and legs.
Jeff's family contacted us soon after the incident and we took on the task of identifying a product defect with the Terex XT booms. Throughout our five-year investigation, we were able to identify several areas where Terex failed to meet safety standards when designing and manufacturing the boom. Defects that, if identified to its customers early enough, would have prevented the incident that caused Jeff's injuries. As a result of our investigation, Terex issued a safety recall of over 1,300 booms in 2016 due to the use of improper and unsafe materials. An early win not just for Jeff's case, but for the entire community of bucket truck users. Our investigation also initiated a multi-district litigation against Terex for bucket truck owners all over the country.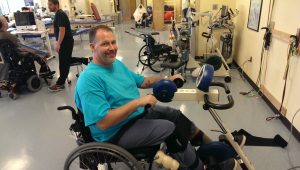 Jeff's case went to trial earlier this year and we were able to settle with Terex for a confidential amount. Jeff's fight isn't over, but we have confidence that, by closing this chapter, Jeff can move forward with a newfound hope. He even has plans for opening a summer camp for paralyzed children–a place where all aspects of the outdoors will be accessible to them no matter their disability. We are thankful for the opportunity not just to represent Jeff, but to welcome him into our family and provide our friendship and support. We look forward to seeing all that Jeff will accomplish next!
Partner With The Cooper Firm