Traffic deaths rise making 2015 possibly the deadliest year since 2007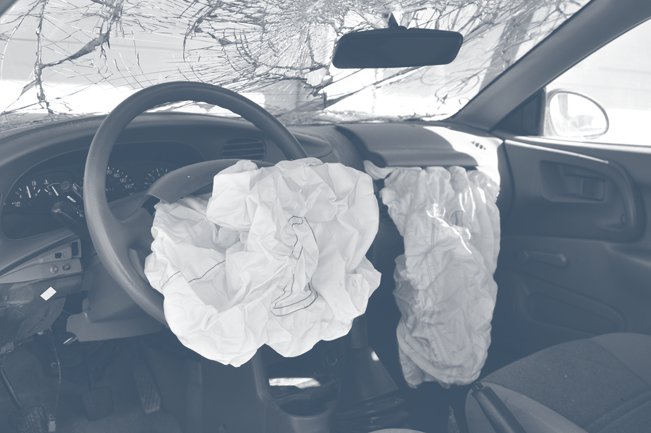 Traffic deaths rise making 2015 possibly the deadliest year since 2007
Traffic deaths have increased by 14 percent this year along with injuries which have increased by a third according to the National Safety Council.
Recalls are not the only thing that have increased in the past two years. According to new data compiled by the National Safety Council, there could be more than 40,000 traffic fatalities this year. This will be the first time since 2007 that traffic deaths have been that high. Since the beginning of this year, there have been 19,000 deaths due to traffic accidents. That number only accounts through JuneStatistics have yet to be published for July and August, and they are historically two of the highest months for traffic fatalities according to the council. Fatalities are not the only big red flag waving. There have been 2.3 million "serious injuries" since the beginning of 2015, which is 30 percent higher than numbers from last year. Recalls for safety defects are also continuing to rise, with recalls for billions of vehicles and  products. Some recalls have even been coined as the largest in U.S. history. The president of the council, Deborah A.P. Hersman, said that the increase could be due to an improved economy and the record number of miles on the road this year, but that doesn't account for everything.
Although traffic fatalities could be due to more cars and miles logged on the roads, vehicles are equipped with more safety features than ever before. Seat belt use is up. Vehicles have airbags in the front, rear and sides of the vehicle and some vehicles even offer additional airbags in other places. Safety technology has continued to advance with lane departure warnings, backup cameras and auto-braking systems. And these products are not just offered on luxury models. In addition, according to the council, deaths due to drunk drivers have decreased by 2o percent, and teen driving deaths have gone down as well.
Distracted driving has risen significantly though. The council released a study earlier this year that showed that a quarter of all crashes had a cell phone involved. There are a significant amount of older vehicles on the road, with the average age of vehicles on the road being 11 years old. There are also many smaller vehicles instead of large SUVs due to the economy dropping a few years back. Smaller and older cars are not going to hold up in crashes as well as the newer or larger models.
The increase in deaths and the increase in defective vehicles should be troubling to government safety agencies. We urge safety regulators not ignore these numbers, but to continue to advocate for consumers and make changes that will save lives.
If you or someone you know has been injured as a result of a car accident, contact our law offices today for a free consultation.
Partner With The Cooper Firm