That GM Loaner May Not be Safer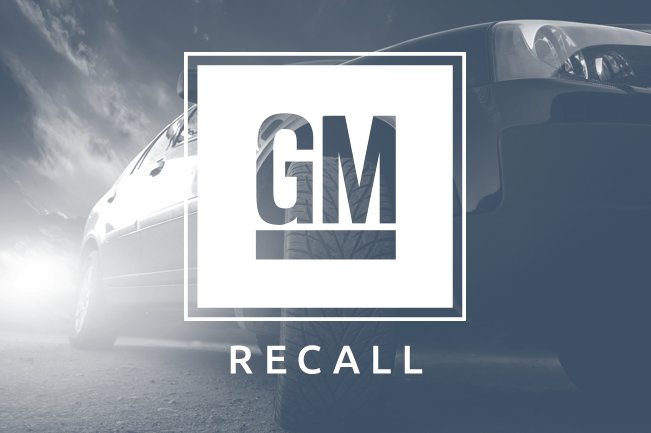 Last week, General Motors attempted to pour oil on its troubled waters with an offer of free loaner cars for consumers awaiting a fix for the wandering ignition defect that is linked to at least 13 deaths. But, Consumers for Auto Reliability and Safety (CARS) says that a loaner may be no safer – as long as automobile dealers are permitted to put customers in vehicles that may be under recall, but unremedied.
"We are very concerned for customers who go to GM dealers expecting a safer loaner car and that might not be what they get," says Rosemary Shahan, CARS president.
This issue has been simmering on the Congressional back-burner since last May, after a California jury awarded $15 million to the parents of two sisters who died in an Enterprise Rent-A-Car 2004 PT Cruiser on October 7, 2004. The driver of the truck they hit testified that he could see smoke pouring from the PT Cruiser's engine compartment just before it veered into the southbound lanes of Highway 101 in Monterey County, crashing into his 18-wheeled Freightliner tractor trailer. A month earlier, Chrysler had recalled 439,000 2001-2004 PT Cruiser and the 2005 PT Cruiser Convertible for a power steering hose that could rub against the transaxle differential cover, eventually resulting in a steering fluid leak and an underhood fire. Despite the recall notice, Enterprise had rented the PT Cruiser that crashed to three other customers before the Houcks. On the day of the crash, the PT Cruiser was the only vehicle available and Enterprise employees offered it to Raechel and Jacqueline Houck as a free upgrade.
Automobile dealers are prohibited from selling a new recalled vehicle that has not yet had the remedy implemented, but there is no such prohibition against renting or loaning out a recalled vehicle that has not had the fix, or selling a used unremedied vehicle.
The Raechel and Jacqueline Houck Safe Rental Car Act of 2013 was sponsored by Democratic Sens. Charles E. Schumer (D-NY), Barbara Boxer (D-CA), and Claire McCaskill (D-MO) and Republican Sen. Lisa Murkowski (R-AK), and supported by the car rental companies. The bill, S921, was filed in May and was unanimously passed by the Senate Committee on Commerce, Science and Transportation, but it has advanced no further. CARS is lobbying for the bill and a similar one in the California legislature. SB 686 prohibits dealers from loaning, renting, leasing or otherwise transferring ownership of recalled used vehicles to consumers. But in both cases, the auto dealers have demanded a carve-out for loaners, because, as lobbyists testified they "have no way to know" if a vehicle has been recalled.
"The dealers and the manufacturers are blocking it and can't even get out of the Senate," Shahan said. "They've testified that they don't want to pay for the down time, because a recalled vehicle could be out for weeks. They don't want to lose the revenue, they'd rather put their customers at risk."
The unsafe loaner scenario is not hypothetical. During the Toyota Unintended Acceleration crisis, two consumers were involved in severe crashes tied to floor mat interference in loaner vehicles that had not been remedied. In 2007, Toyota recalled Lexus ES350 models for all-weather floor mat interference. California Highway Patrol Officer Mark Saylor, his wife, daughter and brother-in-law died in a Lexus ES350 loaner that experienced a UA event at highway speed in August 2009. This crash was blamed on floor mat interference; an earlier customer had complained to the dealership that the floor mat had interfered with the accelerator pedal.
Even more egregious is the case of Gary W. Masi. The Greenwich, Connecticut man was also in a loaner Lexus ES350 in January 2008, when his vehicle accelerated out of control on I-95 in Connecticut. He tried phoning the dealership for help, but ultimately struck the rear of a tractor trailer truck. Masi suffered severe and disabling injuries, including an L-3 lumbar vertebrae fracture; concussion and post-concussion syndrome; a fractured rib; post-traumatic stress disorder; cervical injury; and an  injury to the right wrist and hand. The vehicle was under a floor mat recall at the time and state police investigating the crash noted that the floor mats were unsecured. Nonetheless, after the crash, Toyota actually tried to blame Masi for the crash and said that they were bringing a claim against him for damage to the loaner vehicle. Masi sued Toyota, and his case was settled out of court.
"It doesn't matter what the transaction is – a sale, a lease, a loaner, or a rental – you want to get into a safer car. The dealer shouldn't be able to put you in a car equally unsafe that has a defect you don't even know about," Shahan says.
Partner With The Cooper Firm