NHTSA's Message to the Defense: Call Us Before We Call You – The Safety Record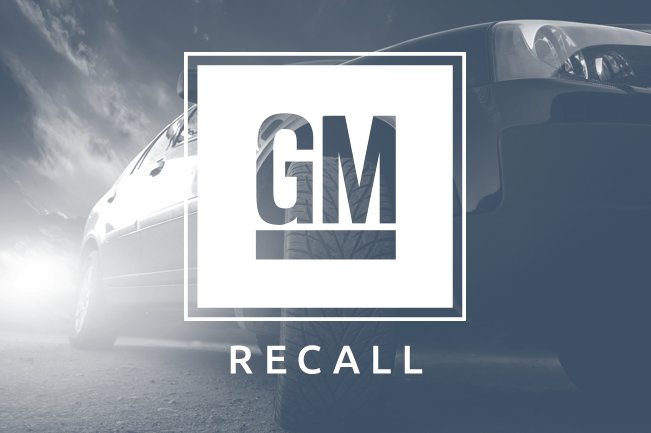 By Sean Kane
This week, while heads were rolling out the doors of the RenCen (GM headquarters) in downtown Detroit, the Chief Counsel of the National Highway Traffic Safety Administration was laying down the law for defense lawyers at a Chicago legal conference.
Amid the presentations at the American Conference Institute's 7th Annual Summit on Defending & Managing Automotive Product Liability Litigation devoted to defeating class-actions, the liability of autonomous cars and one of our personal faves –tire aging (with a shout-out to SRS' Sean Kane!), was a warning from the government.
First, Chief Counsel O. Kevin Vincent lulled them with a feel-good "rah-rah-ree" paean to industry. And then, he made the hair on the back of their necks rise: A manufacturer's obligation to report a defect within five days of its discovery is the law, and after a long hiatus from doing its job, NHTSA intended to take "an aggressive stance" in enforcing it.
The first offense line in the discovery of a defect was not the Office of Defects Investigation, Vincent said. It was the manufacturers themselves.
"We don't have analysts, but your clients do. You all have ability to find these defects," he said.
A manufacturer cannot delay a defect finding, while a safety problem meanders through an internal process involving multiple committees. It cannot hide its knowledge behind a wall of attorney work product and attorney-client privilege. It cannot wait until it's gotten the supply chain ready to implement the recall.
And it better not wait until after it settles a plaintiff's case for big bucks. The TREAD Act obligated NHTSA to "follow up on civil litigation that sends up red flags," he said.  And they'd be looking for signs of foot-dragging in large civil litigation settlements. Not right away, certainly. Civil actions take years, he said. (This gives the safety problem plenty of time to fester.) How much of a settlement was enough to catch NHTSA's attention? Vincent wouldn't name a figure.
"We fully realize that every time a company settles that is not an indication of a defect," Vincent said.
The agency was not looking to discourage settlements, he said, and "lawyers to lawyers," NHTSA could tell the difference between a small settlement intended to make a nuisance go away and one northwards of oh-crap-the-plaintiffs-caught-us. But, the days of NHTSA providing cover for manufacturers while they work out their civil litigation problems were over, he said.
"I think it's fair to say that in the past, the agency probably acquiesced to that," he said. "We will be following up on that in the future."
Manufacturer's "new reality" was that NHTSA was not going to "sit by idly" when automakers delay reporting. Call us before we call you or expect a Timeliness Query and civil penalties that are poised to increase nearly tenfold from $35 million to $300 million.
The irony in the conference room was thick. In a rare moment of honesty, Vincent admitted that the Early Warning Reporting system is neither:
"Frankly it's not early and it's sometimes really not a great warning, because you have to dig down into the data," he said.
We believe that Alice and Randy Whitfield of Quality Control Systems Corp. pointed out long ago that EWR is functioning more as a finder of failed recalls. And, we suppose this revelation explains why in its last rulemaking, rather than adding component categories that would make it much easier for the agency to ferret out defects causing some of the most common safety malfunctions, such as, let's say, airbag non-deployment, NHTSA chose to add some more very broad categories related to emerging technologies. (The Whitfields pointed this out, too.)
There was a nice Freudian slip when Vincent warned: "You don't want to wait until we open an investigation," he said. "Often times there are big consequences to the agency — the company," he corrected
And, Vincent specifically used the current GM debacle over the ignition switch failures as an example of how bad things happen when the litigants remain silent.
"NHTSA is getting beaten up and I think it's appropriate in this case for the public and the press to ask: Why don't you follow up on these big cases?" he said. "In the GM case, a plaintiff's lawyer didn't tell us. A defense lawyer didn't tell us."
Oh, Kevin.
First of all, you didn't need a lawyer to tell the agency. State troopers figured it out. Special Crash Investigation teams figured it out. Hell, the agency figured it out seven years ago and told GM about these failures. And, second – a plaintiff's lawyer did tell you. His name is Lance Cooper. He's from the Cooper Firm in Marietta, Georgia. He represented the family of Brooke Melton, who died of her injuries in a crash caused by the ignition module of her 2005 Cobalt slipping into the accessory position as she drove along Highway 92 in Paulding County, Ga. Melton's Cobalt skidded into another vehicle. You can read all about his role in bringing down the curtain on turkey in GM's Valukas report.
On February 18th, after GM announced a recall of only some of the affected vehicles and filed a Part 573 with no mandated chronology detailing its discovery of the defect, he sent you a letter. It asked the agency to open a Timeliness Query. You never bothered to acknowledge it. No reply by letter, email, phone call. No, thanks, Mr. Cooper, for reserving us the best damned table at a Congressional hearing Even now, six months into GM's agency-assisted disaster, NHTSA remains in an impenetrable fog: How could we have known?
The Safety Record doesn't know whether to laugh or cry.
Four years ago, in a blog about the Toyota Unintended Acceleration the multi-district litigation we asked: At what point does the agency get tired of being played?
According to Vincent, the agency has finally and officially gotten to that point.
What accounts for this new enthusiasm? Is it the near-constant flaying in the press? Is it the rumblings from Capitol Hill to pass legislation strengthening the agency's enforcement powers and giving them more analytical tools to find defects? Is it the departure of Ray LaHood, a man too busy lauding himself in the third-person to actually resolve safety problems, and David Strickland, who seemed to recede in the wake of his blustery boss? Pure institutional survival?
We don't know and we don't even care as much as we care about NHTSA picking itself up, dusting itself off and actually doing some meaningful regulation and enforcement. It's way past time.
The Safety Record just hopes it lasts.
Partner With The Cooper Firm