iPhone sized device that could aid car hackers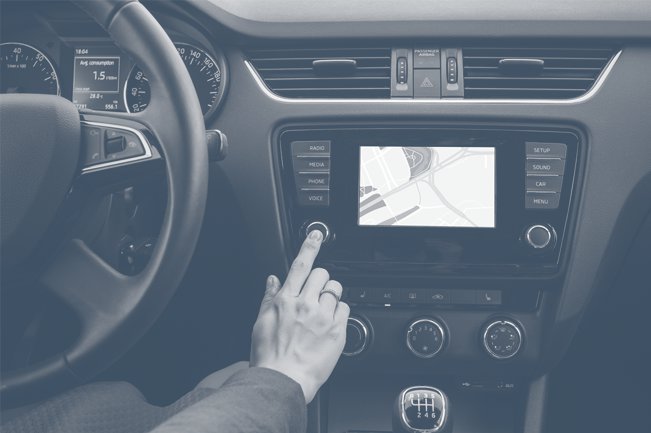 Technology could hack vehicles while being driven, could aid car hackers
You are probably familiar with car-jacking, but with technology expanding to vehicles people now have to worry about 'car-hacking.' A small handheld device could connect to your vehicle's internal network and command everything from the windows and headlights to steering and brakes. The device is called the CHT or the CAN Hacking tool. Spanish security researchers Javier Vasquez-Vidal and Alberto Garcia Illera came up with the gadget for less than $20. The tools they used are all off-the-shelf products, allowing anyone to gain access to a tool like this. All you need is access under-the-hood or the trunk, and in some cases you can plant the device under the car. It takes less than five minutes to hook up. Currently it only works via Bluetooth, which limits the connection range to only a few feet.
The two researchers plan to present the research at a conference in Singapore, and by then they said that it will be upgraded to use a GSM cellular radio which could control the vehicle from miles away. This is only an addition to the ongoing security issues with the vulnerability of networked automobiles. Last July, researchers Charlie Miller and Chris Valasek plugged their laptops into a dashboard port of a Toyota Prius and Ford Explorer to show that they could control the breaks and steering wheel through the network.
Senator Edward Markey sent a seven page letter to 20 automakers requesting that they detail their security practices. Markey has not yet released their responses. It is frightening to hear that Toyota brushed off Miller's and Valasek's work just because they had physical access to the vehicle. It can be just as dangerous to have someone access the network from within the vehicle as it is outside the vehicle.
Both sets of researcher's intentions were to highlight the fact that the car attacks are possible, not to enable them. They reached out to the manufacturers to show them what dangers are possible.
For more information you can visit Forbes article here.
Partner With The Cooper Firm