Press Release – GM Estimate of Victim Compensation Fund Cost Works Out to $22 Per Car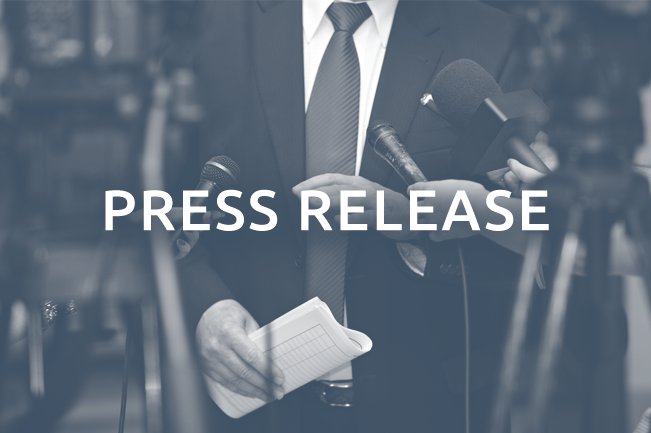 Press Release – GM Estimate of Victim Compensation Fund Cost Works Out to $22 Per Car
July 24, 2014
General Motors (GM) tells shareholders its estimated cost for the victims compensation plan for ignition switch defects is $400 million; with 17.5 million affected vehicles, that's just $22 per car
MONTGOMERY, ALA. (July 24, 2014) – In response to claims of deaths and injuries related to its defective ignition switch, General Motors (GM) established a victim compensation fund, telling the public that it is uncapped. But in a recent financial report to its stockholders, GM says it estimates the fund will cost the company about $400 million. GM has recalled approximately 17.5 million vehicles related to the problem. With the number of vehicles involved, that works out to just $22 per car. But the economic loss to the owners of the recalled cars isn't even in the fund.
GM has admitted the ignition switch defect is the cause of 13 deaths and 54 crashes, but independent consumer advocates believe the numbers are very much higher. Some experts say more than 300 deaths. Investigations have revealed GM knew about the ignition switch defect for 11 years before disclosing it to safety regulators and the public. Hundreds of people have been killed or seriously injured, never knowing of the link between their GM vehicle and the crash.
"This estimation to pay claims for death and serious, disabling injuries is totally inadequate, and is not consistent with a no-cap compensation fund," said Beasley Allen Founding Shareholder Jere L. Beasley. "The fund doesn't even include all of the recalled cars and there have been deaths and injuries involving those cars."
"The $400 million is an arbitrary number that should not matter if GM has truly given Ken Feinberg complete discretion to make awards," says Lance Cooper, founder of The Cooper Firm. "If throwing out a firm number is supposed to send Mr. Feinberg a message, then GM is, once again, saying one thing but doing another. Obviously, GM is guessing what it may have to pay under the plan unless they have an understanding with Mr. Feinberg, which I do not believe they have, given Mr. Feinberg's public representations to date. What is most important is that Mr. Feinberg do the right thing and make full and complete awards for all eligible claims regardless of the ultimate total amount awarded. If he does that, given our understanding of the number of claims, the number will certainly wind up being much higher than $400 million."
"The estimated cost of the compensation fund seems especially low considering GM is currently trying to get the Bankruptcy Court to enjoin victims from filing claims against 'Old GM' related to its defective ignition switch," Beasley added. "This would force more victims to use the victim compensation fund, shutting them out of the right to trial by jury, thus avoiding punitive damages. GM says Feinberg has full decision-making power over the fund, as to who qualifies and how much they are awarded. Can GM be trusted to live up to that promise, when it misled the Bankruptcy Court, regulators and the public for years, hiding a known defect, and the fact that death and injuries had been caused by the defect?
When GM CEO Mary Barra addressed her employees and the public June 5, she expressed sympathy for victims and their families, saying, "… we are going to do the right thing for the affected parties." Beasley says that "Apparently, somebody else at GM is calling the shots on the automaker's litigation strategy. It's time for GM to quit playing games and come clean about its massive safety problems."
The ignition switch in these vehicles may move from the "run" position to the "off" or "accessory" position, disabling power steering and brakes during operation, also possibly deactivating the airbags. GM initially recalled about 780,000 2005-07 Chevrolet Cobalt and Pontiac G5 vehicles on Feb. 13. Twelve days later, it expanded the recall to include an additional 590,000 model-year 2003-07 Saturn Ion, Chevy HHR, Pontiac Solstice, and Saturn Sky vehicles. That initial recall now encompasses 2.6 million vehicles, and GM admits to 13 deaths related to the defect. In June, GM recalled an additional 3.4 million midsize and large cars for the same ignition switch defect. In July, GM recalled 17 older model (1997-2005) vehicles. GM attributes seven crashes, three deaths and eight injuries to this latest group of recalled vehicles, which it says allows "inadvertent ignition key rotation." So far, GM has recalled 17.5 million cars this year because of the ignition switch defect. The total number of all safety-related recalls now exceeds 29 million.
About Beasley Allen Law Firm
Headquartered in Montgomery, Alabama, Beasley Allen is comprised of more than 75 attorneys and 200 support staff. Beasley Allen is a national leader in civil litigation, with verdicts and settlements in excess of $22 billion. For more information about our firm, please visit our website at www.beasleyallen.com.
About The Cooper Firm
Lance Cooper founded The Cooper Firm in 2006. With experience in substantial personal injury and wrongful death cases, he has represented plaintiffs in numerous civil jury trials and has successfully prosecuted hundreds of cases and gained multi-million dollar verdicts and settlements on behalf of his clients. For more information, visit www.thecooperfirm.com.
# # #
Media Contacts:
Beasley Allen:
Wendi Lewis (334) 495-1308 (334) 221-3595 cell (800) 898-2034 x169
wendi.lewis@beasleyallen.com
The Cooper Firm:
Victoria Schneider (770) 427-5588 (770) 675-6443 direct
victoria@thecooperfirm.com
Partner With The Cooper Firm