We are more than just a personal injury firm.
For more than 25 years, Lance Cooper, the founding partner of The Cooper Firm, has worked with people like you to hold negligent parties and their insurers accountable for their actions. With legal expertise in the wrongful death, catastrophic injury, product liability and personal injury practice areas, no case is too large or complex for The Cooper Firm.
Our local law firm handles nationwide cases.
Although founded in Marietta, Georgia, Lance Cooper and The Cooper Firm have handled cases all over the United States. If you have been injured or been in an accident anywhere in the country, this Georgia law firm is ready to take your case and get you the results you deserve.
We take our partnership with other attorneys seriously.
If you are looking to partner with an attorney on a case, consider The Cooper Firm. A partnership with The Cooper Firm can mean more resources and more reward for both you and your client. Both compassionate and dedicated in the pursuit of justice, your clients will be treated like family.
Contact us today. Call 800-317-2021 or reach out online. Let us help you.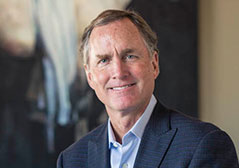 Lance A. Cooper FoundER
Lance Cooper represents plaintiffs in product liability, catastrophic injury and wrongful death cases.
> view FULL profile
We all feel like not only did The Cooper Firm work tirelessly for us to be compensated but they believed in what we were trying to do to prevent this from ever happening to another family.

Rick Childers
The Cooper Firm Client -