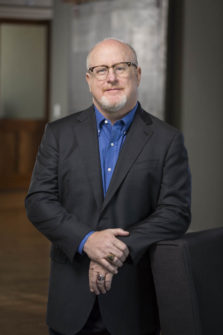 Patrick Dawson
Patrick Dawson is a trial lawyer at The Cooper Firm.
After law school graduation in 1988, Patrick practiced law first with a firm then-known as Kilpatrick & Cody in their intellectual property litigation section. In 1990, Patrick moved to Butler Wooten. While there, he was lead discovery and trial associate in various cases with verdicts and settlements totaling well over $300 million dollars, including several of the largest verdicts and settlements in Georgia history.  Since then, he has participated in settlements and verdicts in excess of $100 million more.   In 1996, Patrick formed his own law firm in Marietta, Georgia, representing numerous clients at trial, in appeals, and in their mediations in eight different states. In 2012, Patrick started work as Of Counsel to The Cooper Firm, where he played a key role in litigating products liability cases, including GM's infamous ignition switches, which resulted in GM recalling some 30 million cars.  
Patrick has experience in a wide range of actions, including automotive products liability, medical malpractice, medical device litigation, firearms design litigation, product disparagement and libel defense, commercial litigation, patent infringement, dram (alcohol) shop litigation, discovery sanctions litigation, protective order litigation, franchisee/franchisor disputes, premises liability, negligent security, intellectual property issues, Hague Service Convention litigation, insurance coverage disputes, copyright infringement, and general civil liability. 
A former medical microbiologist in the Air Force and medical researcher in college, Patrick has also represented clients in mass foodborne illness outbreaks.  He has been lead counsel in a case that involved brain injury from ingestion of food contaminated with Listeria monocytogenes, resulting in a large confidential settlement. He was also lead counsel in two cases that involved hemolytic uremic syndrome following exposure to E. coli 0157:H7, resulting in settlement during discovery.
Patrick was part of the team that defended Consumers Union ("CU"), publisher of Consumer Reports magazine, against allegations of automotive product libel and disparagement. Patrick advised CU's first amendment lawyer and CU's Senior Vice President, and directly participated in litigation strategy, expert witness depositions, discovery strategy and practice, and defense of depositions of the CU automotive facility test drivers.
He is also AV® rated with Martindale Hubbell.  He has an AVVO® Rating of 10.0.
Pat lives in Kennesaw, Georgia, and is father of four children. He enjoys time with his children, his friends, SEC football, military history, technology, and far too many Apps to mention.
Contact The Cooper Firm Today. Call 800.317.2021
Areas of Practice
Personal Injury
Wrongful Death
Medical Device Defects
Automotive Design Defects
Medical Malpractice
Premises Liability
Intellectual Property Disputes
Complex Litigation
Admissions
Georgia Bar (1988)
District of Columbia Bar (Inactive)
Superior Courts of Georgia
Supreme Court of Georgia
Court of Appeals of Georgia
United States Supreme Court
United States Court of Appeals for the Eleventh Circuit
United States District Courts for the Northern and Middle District of Georgia
Pro hac vice admissions in Alabama, California, Indiana, Maryland, Missouri, New York, North Carolina, and South Carolina.   
Education
Patrick graduated with honors from Mercer Law School in 1988, where he was an Editor of the Mercer Law Review and a Member of the Mercer Moot Court Board. He is a member of the Order of Barristers. He was the 1988 recipient of the James C. Estes Moot Court Award. Pat's brief in the 1987 Georgia Intrastate Competition against Georgia, Emory, and Georgia State, won the coveted Best Brief Award. While at Mercer, Patrick was an exceptionally violent three-year member of the Macon Rugby Football Club.
Patrick received his B.A., magna cum laude, in International Studies from the University of South Alabama in 1985.  He concentrated in Spanish and International Business.  While there, Patrick was inducted into the honor societies of Phi Kappa Phi, Omicron Delta Kappa, Mortar Board, and Phi Alpha Theta.   He also worked part-time in the Biochemistry Department for three years, conducting protease enzyme research.
Military and Medical
Before college, Patrick proudly served at home and abroad in the United States Air Force for five-and-one-half years, where he was a Medical Laboratory Technologist and Staff Sergeant.  While in the Air Force, Patrick worked in all areas of the medical laboratory, including hematology, blood banking, clinical chemistry, and microbiology.   He graduated with honors from Phase I and Phase II of his training program.   He was selected Airman of the Quarter in 1979 at USAF Hospital Torrejon, Spain.   He finished his tour there with a stint in the Air Transportable Hospital ("ATH"), the Air Force's equivalent of a MASH unit.   Patrick's oldest son is now serving in the Air Force, as did Patrick's own father.   He is proud to be part of three generations of military service.
Associations
Master, Lamar Inn of Court (2005 to present)
Bench & Bar Committee, State Bar of Georgia (2005-2008)
Georgia Trial Lawyers Association (Sixth District Vice President, 2002 to 2005)
Association of Trial Lawyers of America (1990 to 2005)
Cobb County Trial Lawyers Association (President, 1999 to 2001)
Cobb County Bar Association
Attorneys Information Exchange Group
Community Involvement
Chairman of the Board, Georgia Watch; President of the Kemp Elementary School Foundation; School Council Member at Kemp Elementary School; Adjunct lecturer at Mercer University School of Law (discovery, sanctions, and protective orders); Dawson & Huddleston Scholarship Program; March of Dimes Regional Board Member; Kiwanis; Board Member of Kennesaw State University Center for Hispanic Studies; Hemophilia of Georgia Board Member; Coach, Harrison High School Mock Trial Team; Advisor, Wesleyan School Mock Trial Team; sponsor of various local school and community sports events.
Representative Cases
Kempter v. Lezley Paul, Case No. 1:19-CV-04777-TWT (N.D. Ga. March 20, 2020) [Ghostwritten]
Zambetti v. Cheeley Investments, LP, 343 Ga. App. 637, 808 S.E.2d 41 (2017) [Ghostwritten]
Gaddy v. Terex Corp., 2015 WL 135486, Case No. 1:14-CV-1928-WSD (N.D. Ga. October 28, 2015) [Ghostwritten]
Stefanini v. Trek Bicycle Corp., 2015 WL 116005396, Case No. 1:15-CV-600-TWT (N.D. Ga. May 14, 2015)
Melton v. General Motors LLC., 2014 WL 3565682, Case No. 1:14-CV-1815-TWT (N.D. Ga. July 19, 2014)
Lowe v. Ford Motor Co., 2011 WL 830166, Case No. 4:10-CV-125-CDL (M.D. Ga. March 3, 2011)
Wal-Mart Stores, Inc. v. Lee, 290 Ga. App. 541, 659 S.E.2d 905 (2008) [Ghostwritten]
Kennestone Hospital, Inc. v. Harris, 285 Ga. App. 393, 646 S.E.2d 490 (2007)
M. Homes, LLC v. Southern Structural, Inc., 281 Ga. App. 380, 636 S.E.2d 99 (2006)
Watkins v. Ford Motor Co., 190 F.3d 1213 (11th Cir. 1999)
Rose v. Figgie International, Inc., 2002 Ga. App. 848, 495 S.E.2d 77 (1997)
Lunceford v. Peachtree Casualty Ins. Corp., 230 Ga. App. 4, 495 S.E.2d 88 (1997)
Rodriguez v. Suzuki Motor Corp., 936 S.W.2d 104 (Mo. 1997)
Moseley v. General Motors Corp., 213 Ga. App. 875, 447 S.E.2d 302 (1994)
Malautea v. Suzuki Motor Corp., 148 F.R.D. 362 (S.D. Ga. 1991), aff'd 987 F.2d 1536 (11th Cir.), cert. denied 510 U.S. 863 (1993).
Williams v. General Motors Corp., 147 F.R.D. 270 (S.D. Ga. 1993)
Patty v. Toyota Motor Corp., 777 F. Supp. 956 (N.D. Ga. 1991)
Representative Publications
Dawson, Slaves, the Law, and the Banality of Horror, 23 J. S. Legal Hist. 161 (2015).
Dawson & Cooper, Chronicle of a Death Foretold:   GM and the Brooke Melton Tragedy __ The Verdict__ (February 2015).
Dawson & Cooper, Direct Examination of the Plaintiff's Expert:  What the Lawyer Wants, SEAK Conference (April 2015).
Dawson & Cooper, Don't Sit on the Bayonet:   Cross-Examination of Expert Witnesses, American Bar Association (July 2015).
Dawson & Cooper, Switched Off, American Association of Justice (November 2014) (detailing the Brooke Melton tragedy and the GM ignition switch debacle).
Dawson, First Step in the Long March: Service of Process Under the Hague Convention, presented at the Products Liability Seminar, Institute of Continuing Legal Education in Georgia (March 11, 2005).
Dawson, Work Product--The Art of Writing and Creative Thinking, presented at Fall Workshop, Georgia Trial Lawyers Association (October 2003).
Dawson, Motions In Limine:  The Best Defense is a Good Offense, presented at Trial Preparation Seminar, Georgia Trial Lawyers Association (August 14, 2003).
Dawson, The "Made Whole" Statute: O.C.G.A. § 33-24.56.1, presented at Reimbursement and Subrogation Seminar, Cobb County CLE (March 22, 2002).
Dawson, Motions In Limine and Lay Witnesses, presented at Litigation Trial Strategy Seminar, Cobb County CLE (January 25, 2002).
Dawson, Cross-Examination of Expert Witnesses Generally--From the Plaintiff's Perspective, presented at the Institute of Continuing Legal Education Seminar, Atlanta, Georgia (November 9, 2001).
Dawson, Guest Speaker, Recognizing Automotive Products Liability Cases, presented at Cobb County Legal Secretaries Association Meeting (2001).
Dawson, Guest Speaker and Chairperson, The Constitution and the Internet, presented at Teachers Day In Court Lectures, Cobb County Superior Court (August 7, 2001).
Dawson, Premises Liability, Dramshop, and Foodborne Illnesses, presented at the Auto Wreck and Personal Injury Seminar (September 21, 2000).
Dawson, The First Steps to Glory, 25 The Verdict 11 (2000). A discussion of the philosophy and tenets of trial practice, including those dealing with "focus," a "sense of urgency," and "activity versus achievement."
Dawson, The Internet and the Constitution, presented on behalf of Cobb County judges to civics and government teachers from Cobb County (August 2000). Topics discussed included free speech, censorship, obscenity, online privacy and protection, entrapment, encryption and various other issues related to the U.S. Constitution and the internet.
Dawson, http://www.law.and.the.internet, 21 The Verdict 11 (1996). A preliminary introduction to law on the Internet.
Butler & Dawson, Equitable Apportionment of Proceeds from the Wrongful Death of a Child, 18 The Verdict 36 (1993). A discussion of the Georgia law that permits a court to equitably apportion the recovery from the wrongful death of a child when that child's parents are divorced or separated, or one parent abandoned the child before her death.
Butler & Dawson, The Bench as a Battleground: The Discovery Process is Broke and Only Judges Can Fix It, 17 The Verdict 11 (1992). A discussion of the discovery abuse problem that confronts our courts, the most common types of pattern discovery abuse, and some proposed remedies for that abuse.
Overby & Dawson, The Attack on Georgia's Direct-Action Statute, 16 The Verdict 11 (1991). A discussion of Georgia's Direct-Action Statute and attacks on that statute under Georgia's Equal Protection Clause.
Dawson, Bringing Skeletons Out of the Closet: Eliminating Protective Order Abuse, 15 The Verdict 24 (1990). A detailed discussion of the abuses of protective and confidentiality orders, including detailed citations and strategies for opposing a motion for protective order.
Alexander & Dawson, The New Intent-To-Use Provisions of the Trademark Law, 14 ALI-ABA 63 (1990). A thorough review of the legislative history of the Intent-To-Use Trademark Act.
Note, Ford v. Wainwright: Eighth Amendment Prohibits Execution of the Insane, 38 Mercer L. Rev. 949 (1987).
Partner with
The Cooper Firm