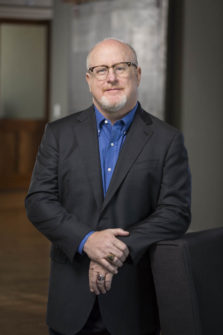 Patrick Dawson
Patrick Dawson is Of Counsel to The Cooper Firm. Since 1996, Patrick has worked with Lance Cooper on products liability cases as co-counsel, associated counsel, and now as of counsel. He practices in all areas of the firm.
Starting in 1988, Patrick practiced law first with the firm then-known as Kilpatrick & Cody, in their intellectual property litigation section. In 1990, Patrick moved to Butler, Wooten, Overby & Cheeley. While there, he was lead discovery and trial associate in various cases with verdicts and settlements totaling well over $300 million dollars, including several of the largest verdicts in Georgia history for products defects and the largest settlements in dram shop cases and a Section 1983 Civil Rights case.
In 1996, Patrick formed his own law firm in Marietta, Georgia, representing numerous clients at trial, in appeals, and in their mediations in 8 different states. Patrick has experience in a wide range of actions, including automotive products liability, medical malpractice, medical device litigation, firearms design litigation, product disparagement and libel defense, commercial litigation, patent infringement, dram (alcohol) shop litigation, discovery sanctions litigation, protective order litigation, franchisee/franchisor disputes, premises liability, negligent security, intellectual property issues, Hague Service Convention litigation, insurance coverage disputes, copyright infringement, and general civil liability.
A former medical microbiologist in the Air Force and medical researcher in college, Patrick has also represented clients in mass foodborne illness outbreaks.  He has been lead counsel in a case that involved brain injury from ingestion of food contaminated with Listeria monocytogenes, resulting in a large confidential settlement. He was also lead counsel in two cases that involved hemolytic uremic syndrome following exposure to E. coli 0157:H7, resulting in settlement during discovery.
Patrick was part of the team that defended Consumers Union ("CU"), publisher of Consumer Reports magazine, against allegations of automotive product libel and disparagement. Patrick advised CU's first amendment lawyer and CU's Senior Vice President, and directly participated in litigation strategy, expert witness depositions, discovery strategy and practice, and defense of depositions of the CU automotive facility test drivers.
He is also AV® rated with Martindale Hubbell.  He has an AVVO® Rating of 10.0.
Patrick graduated with honors from Mercer Law School in 1988, where he was an Editor of the Mercer Law Review and a Member of the Mercer Moot Court Board. He is a member of the Order of Barristers. He was the 1988 recipient of the James C. Estes Moot Court Award. Pat's brief in the 1987 Georgia Intrastate Competition against Georgia, Emory, and Georgia State, won the Best Brief Award. While at Mercer, Patrick was a three-year member of the Macon Rugby Football Club. Patrick received his B.A., magna cum laude, in International Studies from the University of South Alabama in 1985. Before college, Patrick proudly served at home and abroad in the United States Air Force for five-and-one-half years, where he was a Medical Laboratory Technologist and Staff Sergeant.
Pat lives in Kennesaw, Georgia, and is father of four children. He enjoys time with his children, his friends, SEC football, military history, technology, and far too many Apps to mention.
Contact The Cooper Firm Today. Call 800.317.2021
Areas of Practice
Personal Injury
Wrongful Death
Medical Device Defects
Automotive Design Defects
Medical Malpractice
Premises Liability
Intellectual Property Disputes
Complex Litigation