Welcome to My World – Linda Stricker Campbell
Welcome to My World – Linda Stricker Campbell
For me, 2012 was a pretty significant and life changing year. I had decided early on that I felt unsettled, needed to find purpose and a new focus. It was then that I made the decision to accompany my friend and co-worker, Sherry Kerr, to Liberia on a mission trip for Orphan Aid Liberia. We would be going to meet the babies, children and young teenagers we had been sponsoring with clothing and educational materials since 2009. Little did I know that this decision in January was only a portion of the life changing challenges and experiences I would face in 2012.
On February 1, 2012, suddenly and without warning I lost my brother-in-law and dear friend, Brian Risner to a heart attack. A significant loss, as he and I had lost my sister, Anna Risner, to a long battle with Hodgkins Disease in 2010. Our family was forced to make many immediate decisions. I would soon become the Guardian of my niece, who was 14 at the time.
Needless to say, there were many adjustments to our home as we settled into this new life path. In the spring of 2012 our family was chosen to participate in a reality television show to be aired on the Oprah Winfrey Network, OWN, Trouble Next Door. The show is based on communities and neighbors uniting to help a family in crisis. My niece's adjustments were not only in her spirit and heart, but adjusting to a new neighborhood, community and home. My niece received an "extreme" style bedroom makeover with the help and support of these new found friends. Read more: OWN network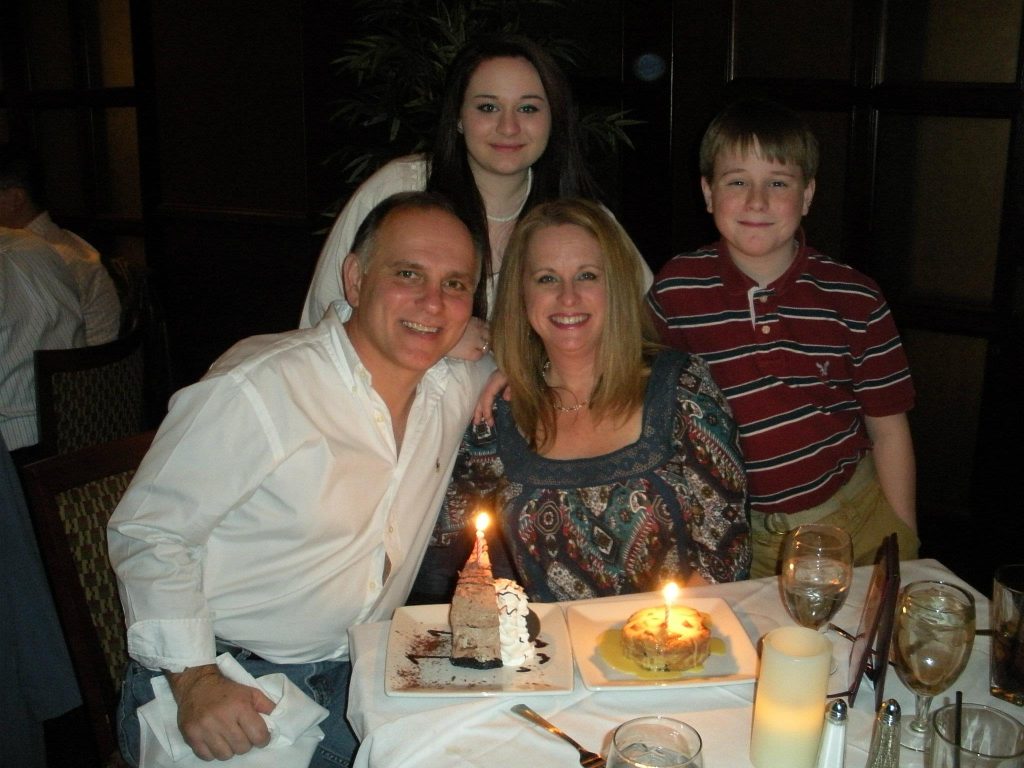 Through all of these life changes and challenges, I remained focused on my calling to Liberia. June arrived so quickly. All of my fears were removed and my faith restored the moment we made it to the orphanage. Mother Elizabeth, an angel among us, and the children met our vehicles at the entrance of the orphanage. We were greeted with song and praise, "Welcome, Welcome, in the name of Jesus you are Welcome." These beautiful children were why we were in Africa, and they truly welcomed us into their world. Over the course of our stay, we saw 765 villagers, immigration officers, chiefs, professors, government officials and more through our vision clinic. It was beautiful to see their faces light up as they declared "I see clear." They were then escorted to counseling where they were prayed for and presented a plan of salvation. Over 120 professions of faith were made. Our team was also blessed with providing Vacation Bible School for the children that included making meals, singing, making pinwheels, bracelets and necklaces.
Finally, we were invited to attend Graduation Ceremonies for the kindergarten graduates whose ages ranged from eight to thirteen. This is when I understood His plan. Our orphanage educates not only the children who live at the orphanage; they open their doors to local village children as well. The current staff at the orphanage is eighteen; this includes teachers, caretakers, cooks and security guards. Six of these members of staff are full time teachers with a principal who is a teacher as well. There are 125 children who live at the orphanage with 150 kids attending school, grades K-7. There are six young adults attending Cuttington University and yet another planning to attend at the beginning of the school semester. These young minds are Liberia's future. Their desire to learn, develop world knowledge and educate themselves apparent.
In closing, I would like to say that none of these challenges, life changes and growing experiences would have happened were it not for The Cooper Firm. I have been both honored and blessed by the love and support of my co-workers, who are more than friends – – they are family. This year, I celebrate my fifteenth year working for Lance Cooper. Mr. Cooper is also a sponsor of Orphan Aid Liberia. This February he and his son, Asa Cooper, joined Daryl Roberts, founder of Orphan Aid Liberia, in a fundraising event "From the Ground Up." Their team climbed Mt. Kilimanjaro as part of a campaign to raise $150,000.00 to rebuild as many of the orphans' lives as possible. If you are interested in helping to rebuild the lives of these children "From the Ground Up," please visit OrphanAidLiberia.com, for a sponsorship form. All money raised will be used to support the ongoing needs of this community. With your love and support, the children of Liberia will be blessed, as will your family.
—
Partner With The Cooper Firm