100k Target Walmart Products Recalled for Child Safety Concerns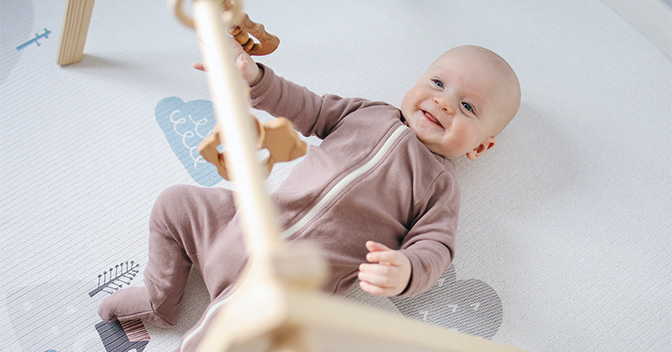 100k Target Walmart Products Recalled for Child Safety Concerns
Recently, the Consumer Product Safety Commission announced a recall of several products that were sold at Target and Walmart that posed a risk for child safety. In total, over 100k items will be removed from the market. Below you'll find the items in detail and instructions on how to replace the items or receive a refund.
B. Toys recalled 61,000 infant teethers sold exclusively at Target. Battat received 14 reports of the wings detaching or pieces breaking off. This defect poses a choking hazard for infants and children. These teethers were sold in Target stores and online July 2019-February 2021 for less than $10. Consumers who purchased the B. Toys Firefly Frank Glowy Chew teether should return them to Target for a full refund.
Target is recalling 40k Cat & Jack Heart Ears rompers after receiving 40 reports from consumers about the heart shaped graphics on the knees of the romper detaching. One report involved a child choking. Cat & Jack Heart Rompers were sold at Target from November 2020-February 2021 for $13. Consumers can return the romper to Target for a full refund.
Playgro recalled 18k infant rattles due to a potential choking hazard for infants and children. The rattle, sold at Walmart stores and online, featured horse-shaped plush with four legs attached to a wooden ring and three beads. Playgro has not received any incident reports, but states the wooden ring may break detaching the beads. These beads present a choking hazard if swallowed by an infant or child. Consumers should contact Playgro at 855-775-2947 immediately for a complimentary replacement and discontinue use of the rattle.
If you've been injured as a result of a recalled product, please contact us today. We also encourage anyone to visit the US Consumer Product Safety Commission and the National Highway Traffic Safety Administration websites to file formal complaints about potential safety hazards.
Partner With The Cooper Firm