The GM Hearings – Our Take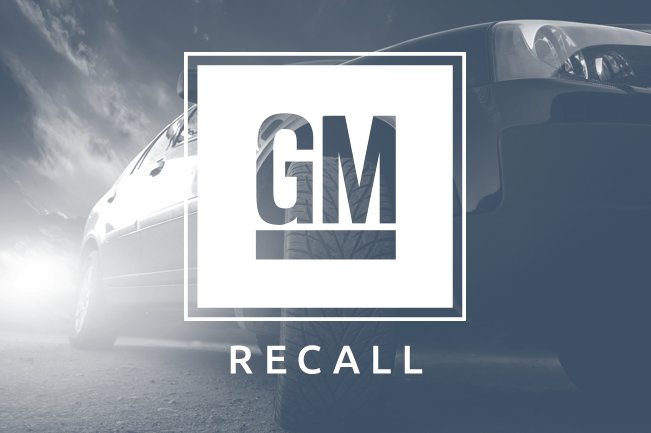 Missouri Senator Claire McCaskill opened the second day of hearings into the General Motors ignition switch defect and the National Highway Traffic Safety Administration's response to the issue by forging the strongest ties yet between the revelations that GM had hidden the defect for years and the civil litigation system.
McCaskill repeatedly (along with other U.S. senators and representatives yesterday and today) acknowledged the public debt to Lance Cooper, the Marietta, Georgia lawyer who represents the family of Brooke Melton, the 29-year-old woman who died in 2010 when the ignition module of her 2005 Cobalt slipped into the accessory position as she drove along Highway 92 in Paulding County, Ga. Melton's Cobalt skidded into another vehicle, and Melton died of her injuries in the crash. Cooper's dogged pursuit of GM materials through the discovery process showed that GM knew about the problems for years before launching a recall that only covered some of the affected models.
The ensuing avalanche of press led to a larger recall, and a government probe, and the April hearings.
But before the crush began, Cooper formally requested that NHTSA open a Timeliness Query, based on everything he had learned. And, it's a good thing that McCaskill gave Cooper some credit, because to this day, NHTSA has not acknowledged his letter in any way. Not a phone call, not an email, not a letter. The bubble.
But, we guess some things just fall by the wayside when you are busy covering your backside. Acting NHTSA Administrator David Friedman kept defending NHTSA's investigative process. He made it seem as though there was no way NHTSA could have made a different decision given the information it had at the time.
We don't buy it. If their investigative processes are so damned good, why do they keep missing big defects? Why are Toyota owners still experiencing unintended accelerations not tied to floor mats, driver error, or sticky pedals?
GM CEO Mary Barra caught the worst of it. The committees were much better attended during her appearances, and just about everyone stepped forward to take a whack. Based on the hearings, it seems pretty clear that there will be a criminal investigation into GM's failure to recall. And we were glad to hear that GM had retained compensation expert Kenneth Feinberg, and that some members of Congress now care deeply about compensation for defect victims whose claims were wiped away by GM's 2009 bankruptcy.
Finally, we appreciate some Senators using the hearing to press Barra about GM's support for the Raechel and Jacqueline Houck Safe Rental Car Act of 2013. Sponsored by Democratic Sens. Charles E. Schumer (D-NY), Barbara Boxer (D-CA), and Claire McCaskill (D-MO) and Republican Sen. Lisa Murkowski (R-AK), and supported by the car rental companies, would prohibit car dealers from leasing, renting or loaning vehicles that are under a safety recall. The bill was filed in May and was unanimously passed by the Senate Committee on Commerce, Science and Transportation, but it has advanced no further, because dealers and manufacturers have blocked it. (See That GM Loaner May Not Be Safer)
The Safety Record was most interested in what NHTSA had to say. One prominent feature of Freidman's testimony was repeated assertions that the reason NHTSA did not open an investigation into the Cobalt was because it was focusing on the airbag non-deployment issue, and the crashes were so complex that NHTSA's seasoned investigators decided that it was more likely that the crash circumstances presented the system with a do-not-fire decision.
But there were actually two safety issues: sudden loss of power and airbag non-deployment. NHTSA knew about both – through the three Special Crash Investigations it commissioned on Cobalt airbag non-deployments and consumer complaints about power losses, among other data. NHTSA also had a significant data point that brought the two together: the 2005 and 2006 Technical Service Bulletins. That is a red flag. NHTSA's seasoned investigators know full well that a TSB means that the automaker is already well-aware of the problem, and that automakers issue TSBs to avoid recalls, sometimes.
And why isn't sudden loss of power considered a serious safety hazard?
And when asked for the document detailing NHTSA's decision not to move forward with an ignition, Friedman conceded that they didn't have it. Gee, NHTSA not keeping a record? We've never heard of that.
He did maintain that NHTSA was going to get better, more powerful software to help it find defects. But, wasn't that supposed to be the purpose of Early Warning Reports? The system has been crafted with such broad categories, that it's difficult to know what's happening when claims are coded as "powertrain" for example.  But with more hearings in the works we're hopeful.
Source: Sean Kane, "The Safety Record," April 2, 2014.
Partner With The Cooper Firm