News Release: Georgia Supreme Court Rejects GM's Bid to Block the Deposition of Its CEO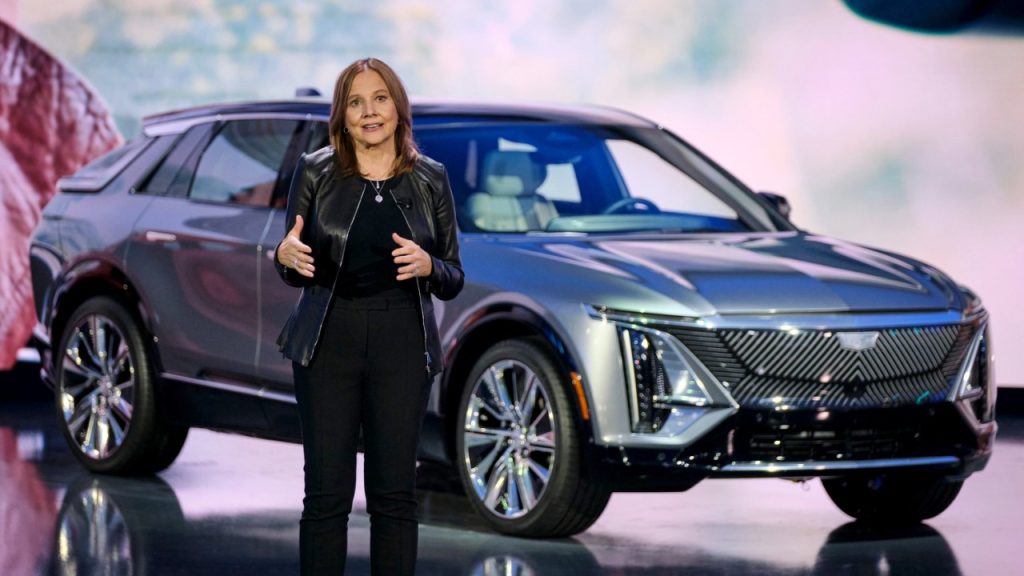 The ruling declines to adopt in the so-called apex doctrine, which GM and other corporations have used to block depositions of CEOs and high-ranking officers.    
MARIETTA, GA. (June 1, 2022) – General Motors ("GM") lost its highly funded effort to persuade Georgia to adopt the so-called apex doctrine, which has been used in various jurisdictions to block or significantly delay or interfere with efforts by injured parties to conduct discovery at the CEO or similar high-ranking level.
The Cooper Firm and The Summerville Firm have the privilege of representing individuals and families throughout the country who have been harmed by ignition switch defects, steering wheel angle defects, and other defects in GM vehicles. This new ruling allows the traditional liberal and expansive discovery that the Georgia Rules of Civil Procedure were meant to promote.
In Buchanan, Marie Buchanan was killed on November 10, 2014, when her 2007 Chevrolet Trailblazer went out of control on a rural Georgia road.   Her Trailblazer was equipped with GM's version of electronic stability control ("ESC"), or Stabilitrak, which GM and other automakers have touted as the most significant driving safety feature in decades.  Its design intent is to signal certain ABS braking inputs to manipulate the braking, steering and traction of an out-of-control car back into control so that a rollover or loss of control does not occur.   Ms. Buchanan's ESC did not work as intended, allegedly because of defects in what is known as the steering wheel angle sensor ("SWAS").   Her lawsuit is Buchanan v. General Motors Corp., Case No. 16-A-1280-7 (State Court of Cobb County, Georgia).
In the trial court, Buchanan had obtained a court order permitting the deposition of GM's CEO, Ms. Mary Barra.   Ms. Barra, in responding to the GM ignition crisis which racked GM and cost it some 30 million recalled cars, had promised to Congress and NHTSA that GM would do better and do it faster than it had done with the ignition switch defects.   She created the Stand Up for Safety Program to improve the culture at GM.   Yet, as Buchanan showed the trial court, GM has not done better and has delayed in addressing many thousands of potential defective sensors in GM products.  GM vigorously opposed Ms. Barra's deposition.
The Georgia Court of Appeals had upheld the trial court and did not adopt the apex doctrine advocated by GM.   The Georgia Supreme Court took the case up on appeal.
Although the Georgia Supreme Court overruled an older Georgia case that the trial court cited and remanded the case for reconsideration of the same issue absent the overruled case, the Court "decline[d] to adopt any version of the apex doctrine that shifts the burden to the party seeking discovery."   The Court reasoned that:
[a]dopting the apex doctrine would necessarily restrict the trial court's discretion by placing a thumb on the scale so as to suggest a special rule for high-ranking executives of large companies that exists nowhere in the Civil Practice Act, and would contravene the principle of broadly available discovery under Georgia law.
"We all hear and often say that no one is above the law," said Lance Cooper of The Cooper Firm, based in Marietta, Georgia.  "But in some jurisdictions, that's not always been true, and injured people were blocked or significantly hamstrung in their efforts to depose a CEO or other high-ranking company officers.   The ruling today proves that those who drag their feet on safety or put profits over safety, no matter where they sit on the corporate organizational chart, are not insulated by their paygrade or position, and will have to participate the same as everyone else in the due process of law."  ­
About The Cooper Firm
Lance Cooper and the lawyers in The Cooper Firm have extensive experience in catastrophic personal injury and wrongful death cases, with a primary specialty in product liability cases involving automobile design and manufacturing defects. Lance Cooper has been lead counsel for plaintiffs in a large number of jury trials including trials against General Motors, Ford, Toyota, Kia, Chrysler, Honda, as well as other motor vehicle manufacturers and large corporations.  The Firm's lawyers, who have a collective 64-plus years of experience in products cases, have appeared in cases and trials in over 17 states.  For more information, please visit www.thecooperfirm.com.
About The Summerville Firm
The Summerville Firm is a litigation boutique that combines the skill, quality, and attention to detail you would expect from a large national firm, but with the efficiency, flexibility, and agility of a small firm. The Firm was founded by Darren Summerville, who is one of the few attorneys (and perhaps the only) in Georgia to be voted both a Top 100 Trial Lawyer and Top 100 SuperLawyer in Appellate Practice – both recognitions based upon the vote of Darren's peers throughout the state. The Summerville Firm attorneys routinely consult with other plaintiffs' counsel at both trial and appellate levels to maximize the ultimate results. One particularly noteworthy result of that process was a $129 million verdict in an automobile accident case, one of the highest verdicts ever handed down in Georgia. For more information, please visit www.summervillefirm.com.
Partner With The Cooper Firm