Johnson & Johnson Stops Selling Talc-based Baby Powder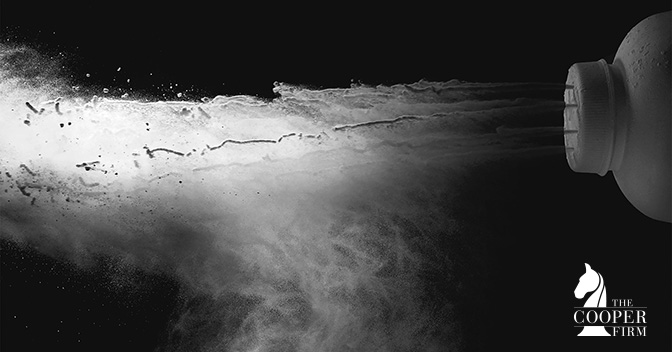 Johnson & Johnson Stops Selling Talc-based Baby Powder
This week Johnson & Johnson made a major announcement: they will stop selling their talc-based baby powder in the United States and Canada. A long time staple in many households, baby powder has been the subject of many medical studies showing long-term use can lead to ovarian cancer. As manufacturers became more aware of the connection, generic versions of baby powder were replaced with one that was talc-free. However, Johnson & Johnson held fast to the stance that there was no correlation and their product was safe. Even now, they continue to maintain this opinion. But after nearly a billion dollars in verdicts and settlements, they are finally agreeing to remove their baby powder from the shelves in US and Canadian stores.
Our friends at Beasley Allen have represented thousands of women fighting for justice against Johnson & Johnson. Litigation leader Tim Meadows says 'By removing Johnson's Baby Powder from the market, J&J did today what they should have done decades ago. Now J&J should accept responsibility for the thousands of women who are suffering or who have died as a result of ovarian cancer caused by their talcum powder products.'
You can read more about Beasley Allen and their thoughts on the announcement today here.
We are proud to partner with Beasley Allen on a number of cases. If you or a loved one have developed ovarian cancer as a result of long-term baby powder use, please reach out to us today to discuss your situation.
Partner With The Cooper Firm