Polaris, Kawasaki Issue Safety Harness Recall for UTVs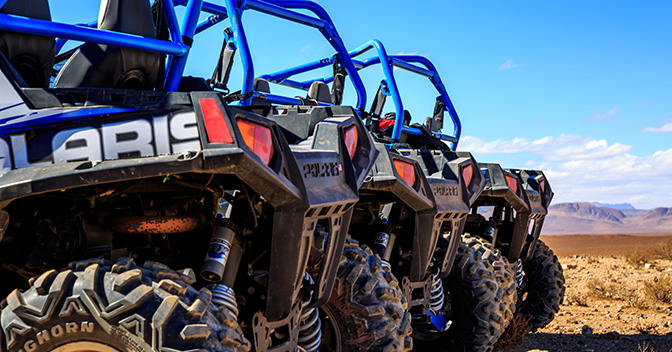 Polaris, Kawasaki Issue Safety Harness Recall for UTVs
This week IMMI recalled over 160,000 safety harnesses made specifically for Polaris, Kawasaki and Can-Am UTVs. The safety harness is improperly stitched which increases the risk of injury should a crash occur. Without the proper stitching, the harness does not provide the right safety measures that would restrain the occupant in the event of a crash. The safety harnesses were sold both with the vehicle and as aftermarket accessories.
There are two main types of off terrain vehicles. UTVs are Utility Terrain Vehicles and often include a rear cargo hold for hauling materials and a metal framed cabin with upright seating. ATVs, All-Terrain Vehicles, are sportier vehicles designed for quick rides and are good for racing. You can expect a UTV to reach speeds up to 80mph. While at first that sounds exciting, it's easy to see why a fast, open air vehicle that is designed to travel over rough and uneven terrain can be very dangerous.
In addition to this week's Polaris recall of safety harnesses, CFMOTO recalled their 2020 ZForce 950 due to a improperly fitted fuel line that could pose a fire hazard. In July, Polaris recalled the Phoenix  200 ATV due to a faulty throttle lever stop.
If you have been injured as a result of a crash involving an ATV or UTV, please contact us today.
Source: CPSC
Partner With The Cooper Firm