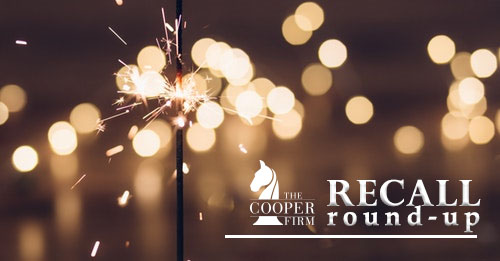 Season of Giving – 2019
Once again, we find ourselves reflecting on the past year feeling both grateful and humbled. We are grateful for the opportunity to serve our clients in their pursuit of justice. And humbled that with so many attorneys in the area, our clients and attorney partners chose us.  We never take this for granted. We thank you for allowing us to serve alongside you and on your behalf.
It is our hope that each year as we continue to make an impact in our own community, we can also make an impact for many other communities. Because of your partnership this year, we supported several organizations that have a calling to make a difference in their own way. We invite you to spend time learning about the organizations listed below that all have items featured in our 2019 Giving Box. You can find more about these organizations, and other charities we supported this year, on our website at www.thecooperfirm.com/2019Giving
Putting together the Giving Box each year brings so much joy to all of us at The Cooper Firm. Each item was handpicked as a gift to our partners that in turns benefits many!
Sincerely,
Lance Cooper and The Cooper Firm Team
2019 Giving Box Organizations
Orphan Aid Liberia – Proceeds from the purchase of the visors provide nourishing meals, new mattresses and educational materials for the orphaned children of Liberia
Sunrise Ministries – Handmade by local Bartow County women overcoming a life of sex trafficking, this organization provides the support and means for these exploited women to heal and thrive after a traumatic life.
LSTN – Since 2010 purchases of speakers and headphones from LSTN helped more than 30,000 people receive hearing aids through the Starkey Hearing Foundation.
UNICEF – These holiday cards from UNICEF provided lifesaving nourishment to children around the world. Grounds & Hounds – 100% of the profits generated by Rescue Roast coffee are donated to pet rescue organizations.
United by Blue – This reusable straw and case purchase removed 1lb of trash from our world's oceans.
Truff for [RED] – Truff hotter sauce partnered with [RED] on this special edition release to provide 125,000 days of life saving medication to help end the fight against AIDS.
Partner With The Cooper Firm