Recall Round-Up: July 27, 2018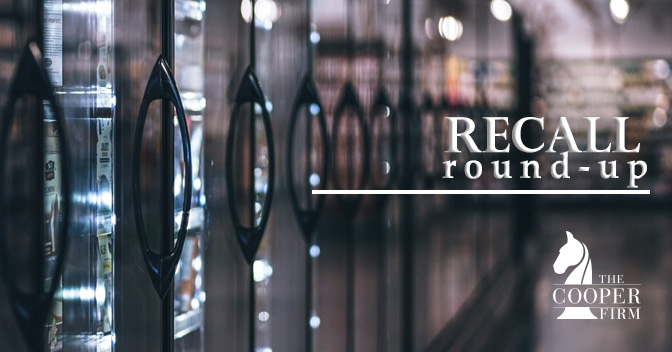 Recall Round-Up: July 27, 2018
Every week we scour the internet to bring you the latest information on product and automotive recalls in this recurring series: Recall Round-Up.
This week we cover the recent salmonella recall on many of your common grocery store items, and bring you the latest information on a recall over a confusing gear shift for Ford vehicles.
The CDC and FDA have been working overtime these past few weeks–and months! Food contamination has been all over the news recently, including a few weeks ago in our Recall Round-Up for July 13. The Associated Milk Producers Inc., provides whey powder to many food companies for their products. When they determined the whey powder might have been contaminated, many recalls were immediately announced as a safety measure for their consumers. Here are the most recent:
This past week Ford announced a safety recalls for their 2013-2016 Fusion sedans and 2013-2014 Escape SUVs. Over 550,000 vehicles were included in the recall and believed to be a rollaway concern. Ford determined there was a part defect that failed to hold the car's shifter cable in place. This means the car could be in a different gear than the driver intended. For example, the driver can believe they have placed the vehicle in park and once they remove their foot from the brake, the vehicle can still be in drive, increasing the risk of a crash or injury. Ford has not received any reports of accidents or injuries related to this issue. Vehicles owners can have the faulty shifter cable replaced at no additional charge by an authorized Ford dealership, but suggests using the parking brake until the part is repaired.
If you've been injured as a result of a recalled product, please contact us today. We also encourage anyone to visit the US Consumer Product Safety Commission and the National Highway Traffic Safety Administration websites to file formal complaints about potential safety hazards.
Partner With The Cooper Firm