Takata Air Bag Recall Potentially Expanding to 7 more Automakers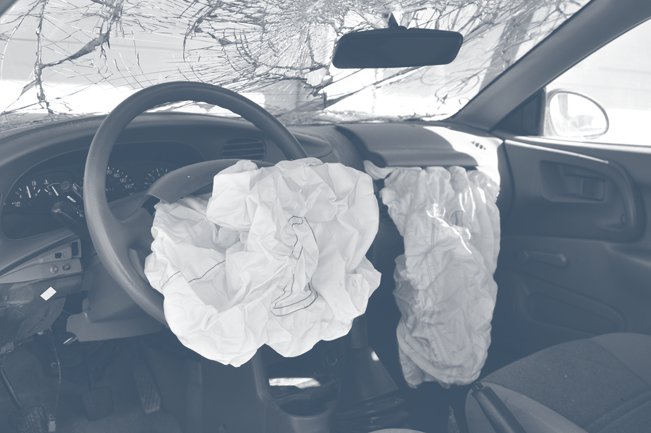 Takata Air Bag Recall Potentially Expanding to 7 more Automakers
Seven more automakers could be facing large recalls due to the fact they use airbag inflators manufactured by Takata.
As of this year, there have been nearly 23.4 million Takata airbag inflators recalled on 19.2 million vehicles in the United States due to the fact the inflators can explode with too much force spewing metal shrapnel into occupants. This defect has led to at least eight known deaths. The recalled vehicles fall under 11 different automakers, but that number could be growing very soon. The current recall affects BMW, Daimler Trucks, Fiat Chrysler, Ford, General Motors, Honda, Mazda, Mitsubishi, Nissan, Subaru and Toyota.
The National Highway Traffic Safety Administration (NHTSA) has now sent out investigation letters to Mercedes-Benz, Jaguar-Land Rover, Suzuki, Telsa, Volvo Trucks, Volkswagen and Spartan Motors to determine if any of the companies have vehicles with Takata Corp. inflators. If so, the recall could expand to these automakers as well. The letter requested that the seven companies identify which of their models have airbag inflators from Takata that use ammonium nitrate as the propellant.  NHTSA will be holding a public meeting on October 22 in Washington D.C. to discuss the Takata investigation and if the agency needs to take over in order to speed up the repairs. Unfortunately, only 4.4 million of the 23.4 million recalled airbags have been replaced due to lack of replacement parts and lagging from manufacturers.
NHTSA has already started investigating Volkswagen due to a crash in June with a 2015 VW Tiguan where the left side airbag inflated with too much force. This is particularly interesting considering that Takata had stated the issue was limited to older models in front and passenger air bags.
Our hope is that NHTSA will fully investigate and take action to make sure all of these vehicles get replacements quickly and that all defective inflators are recalled.
If you or someone you know has been injured as a result of a defective airbag, contact our law offices today for a free consultation.
Partner With The Cooper Firm