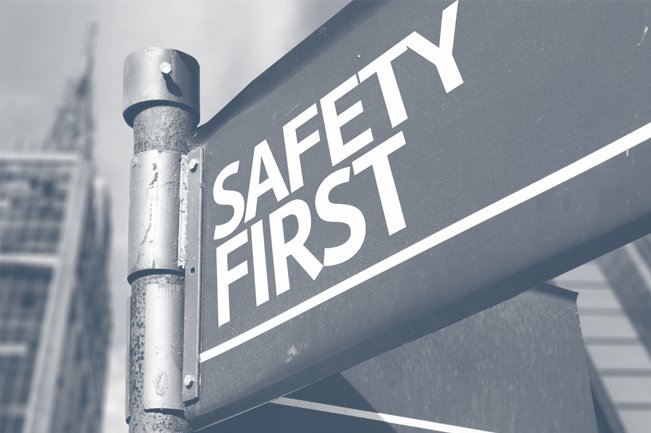 Top 5 Safety Apps
There are thousands of smartphone apps to help keep you safe. We want to share with you our top five and why we recommend them.
1. SaferCar – The National Highway Traffic Safety Administration developed SaferCar to help consumers stay updated on key safety information. The app allows you to look up testing and crash ratings on a variety of make and models and gives directions on installation of car seats and other safety features. It also gives you updates on recalls, complaints, and the important safety headlines and alerts from NHTSA.
Price: Free
2. Life360 – Life360 helps keep your family safe by telling you where your family members are located, what safety points and threats are nearby, and when your family has arrived at certain locations. The app is the only tracking application that allows you to track phones that are not smartphones.
Price: Free

3. iWrecked – Getting in an accident can cause you to get flustered and forget what information you need. iWrecked features a checklist for after the accident, fully detailed accident log and history, lets you take unlimited photos of the accident, preview/send accident report (PDFs), find nearby companies to assist you (taxis, towing, auto repair shops), call emergency numbers, log vehicle information, and make direct calls to insurance companies, the other driver, and more.
Price: Free

4. Canary – Canary is one of the best accountability apps for teens and parents out there. Parents are sent an immediate alert with the details of their teen's driving activities. The app sends updates when the iPhone is used in any way while traveling more than 12mph, when the driver is exceeding speed limits, traveling into areas set as "off limit" by parents, or violating curfew.
Price: Free to download but purchase of Canary Lifetime is needed after 7 day free trial.

5. First Aid by American Red Cross – This app helps prepare you for whatever accidents life brings. It includes simple step-by-step instructions for all first aid scenarios. You can call 911 at any time through the app. It gives you safety tips for everything from severe winter weather to hurricanes and has videos to help aid you. There are even short quizzes to help you earn badges and have fun while you learn. A great feature is that it is preloaded so you do not have to have the internet to access the safety information.
Price: Free
There are many great apps out there to help you and your family stay safe. We encourage you to not ever use these apps while you are driving to prevent distracted driving and an accident from occurring. To download any of these apps you can visit apple.com/iTunes or android.com/apps.
Partner With The Cooper Firm