Hepatitis A outbreak from frozen berries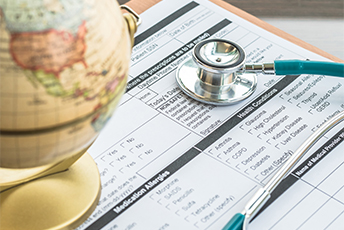 Hepatitis A outbreak from frozen berries
At least 34 people have gotten sick and 11 hospitalized from a rare strain of hepatitis A linked to a frozen berry blend that has pomegranate seeds processed in Turkey. The berries are from the brand Townsend Farms Organic Blend mix which is sold at Costco and Harris Teeter stores.
Townsend Farms, of Fairview, Ore., has issued a voluntary recall of the frozen berries four days after the Center for Disease Control and Prevention and Food and Drug Administration officials urged for retailers and consumers to avoid the product.
The illness can be avoided by injections of immune globulin or hepatitis A vaccine within two weeks of consumption of the product. Although the product has not been proven to actually contain hepatitis A, the company is still taking preventative measures. The company is recalling 3-pound bags sold at Costco of Townsend Farms Organic Antioxidant Blend with UPC 0 78414 404448, with a BEST BUY code T012415 sequentially through T053115, followed by a letter. The company is also recalling 10-ounce bags of Harris Teeter Organic Antioxidant Berry Blend UPC 072036 70463 4, with BEST BUY codes of T041615E or T041615C. The mixtures of berries found in the product include pomegranate seeds from Turkey and other produce from the U.S., Argentina, and Chile.
Costco has already notified more than 250,000 consumers who bought the product. Harris Teeter also notified its customers by calling those linked to shopper loyalty cards who bought the product. A few of the victims who have hepatitis A have sued Costco and Townsend Farms.
From the lab test of the victims the strain of hepatitis A found is genotype 1B which is hardly ever seen in the U.S. but most commonly found in North Africa and Middle East areas. These infections of hepatitis A are from fecal transmission and usually occur when food is handled improperly. The food is then contaminated with a virus. The virus causes liver inflammation and can have mild to severe symptoms such as fatigue, abdominal pain, dark urine, and jaundice. In some extreme cases it has caused liver failure.
Source: MSN NBC News, "Hepatitis A outbreak tied to frozen berries continues to grow; victims sue," JoNel Aleccia, June 4, 2013.
Partner With The Cooper Firm