When Airbags Kill Instead of Protect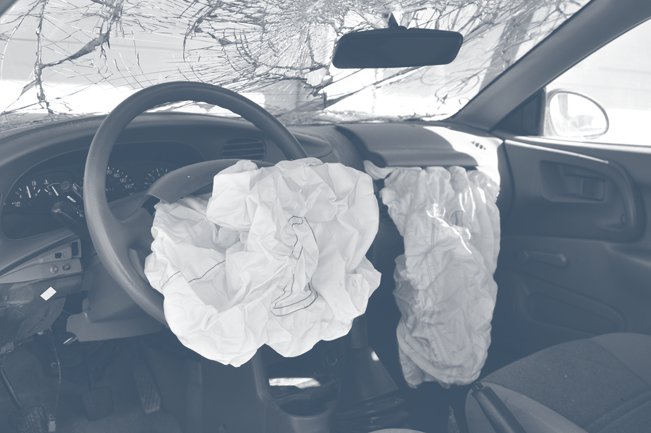 When Airbags Kill
Even though they are designed to save lives and reduce injuries, a surprising number of Americans have been killed or injured due to problems with airbags. There were over 1.5 million vehicles with airbag recalls from Honda and Toyota this year. While there are no injuries with the most recent recall, their previous recall had at least two deaths and 20 accidents with airbags that inflate over-aggressively.
The problems with airbags seem to be in several different categories. Airbags deploy when they are not needed, they fail to employ, or they aren't installed properly leading to aggressive openings with plastic or metal than can injure. These problems could be due to faulty sensors, incorrectly programmed, or short circuiting control systems.
Last year, the National Highway and Traffic Safety Administration revealed that vehicles that have been repaired from accidents have some counterfeit replacement airbags installed. Federal law enforcement have had numerous arrest for this, even of suppliers in China.
The "smart" airbags which detect the severity of a crash and the position of the passenger and adjust their inflation force have help reduce the amount of injuries. According to federal safety regulators they have saved 1,000 lives annually.
New types of airbags, including "smart" airbags are now being installed in every area of the car. They are even looking into knee-blocker airbags. With the new technology, we hope that new safety features are found and installed to prevent airbag injuries.
Partner With The Cooper Firm