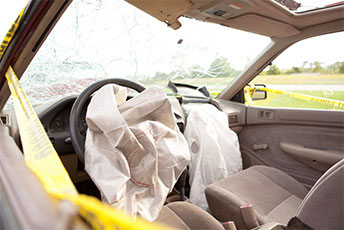 Product Defects
If a defective malfunctioning product has seriously injured you or tragically killed a loved one, The Cooper Firm can help. Our track record of success in pursuing cases involving defective or malfunctioning products—household, work, medical, cars, or car parts—is nationally known, and we have the resources, the knowledge, the education and the skills to hold manufacturers accountable for their actions.
Automobile Defects
Defective cars and trucks often cause serious accidents resulting in catastrophic injury and death. Unfortunately, in some cases, car companies choose not to recall a vehicle even when they know there is a defect. If you suspect that a defective car or car part caused your serious injury accident, our experts can investigate an auto collision and determine whether a car defect caused the accident or the injuries.
Defective Tires
Unfortunately, tires often come off of the assembly line containing defects that put the lives of countless motorists at risk each year. If the separating tread of a defective tire or tire blowout caused a motor vehicle accident that injured you or claimed the life of a loved one, we have access to the experts who are qualified to help you pursue your claim.
Defective Medical Equipment and Products
If a medical device has seriously injured you or tragically killed a loved one, The Cooper Firm will work closely to help hold the negligent parties accountable for your injuries and damages.
We offer free consultations and accept all cases on a contingent fee basis — you will owe no attorney fees unless we recover damages on your behalf. Schedule your initial consultation online today or call our firm at 800-317-2021.