Product Liability Claims: What Does The Future Hold? – Part I
Product Liability Claims: What Does the Future Hold – Part I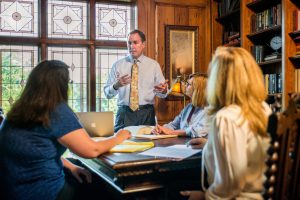 The Future is Now:   More of the Same
As the old French proverb goes, "The more things change, the more they stay the same."  Products liability is, and will likely always be, premised on three basic tenets:
1. Design.   Things break because they are dangerously designed.
2. Manufacturing.   Things break because they are made poorly.
3. Warnings.  Things are inherently hazardous, but no adequate warning is given.
Back To The Future
As the tenets remain unchanged, so too do many of the essential tactics in the fight against unsafe products.  Some of those tactics include:
–Developing Your  OSIs.   Other similar incidents ("OSIs") will always be a key element of proof in any products case.   Juries put great stock in them, with only a few OSIs opening the door to punitive damages.
–Obtaining Sharing Protective Orders.   Confidentiality Orders that permit you to share your discovery with other lawyers handling similar cases will remain a must.   Although fairly common in the 1990s and early 2000s, these orders seem less common now.   Continue fighting for one, showing the judge the many benefits to your client, namely, that injured Georgia citizen standing in the judge's courtroom.  And, counter the (false) argument that such orders will add to the busy judge's already busy caseload.  They are rarely, if ever, violated, and the judge will not be "handling cases all over the United States."  Sharing orders greatly enhance your ability to discover critical documents and data, and to keep the manufacturer honest in its responses.
–Conducting Aggressive E-Discovery.    As storage methods go more electronic and high-tech than ever, you will need to dig ever deeper to get the data.   More sophisticated storage means more sophisticated hiding.   More data will be stored (and/or hidden) in the cloud or on other media.
–Requiring Ethical Qualified Oversight.  Those interested in product safety will need to stay ever involved in the regulatory process.  We will need to demand oversight, regulation, and modern adequate safety testing.  We are uniquely situated to assist in identifying and regulating safety hazards out of products.  As history has taught, things go wrong when modern technologies emerge in the absence of equally emerging ethical and sound oversight.
Stay tuned next week for Part II.
-Lance Cooper and Pat Dawson