Baby's Dream Recalls Cribs and Furniture for Excessive Lead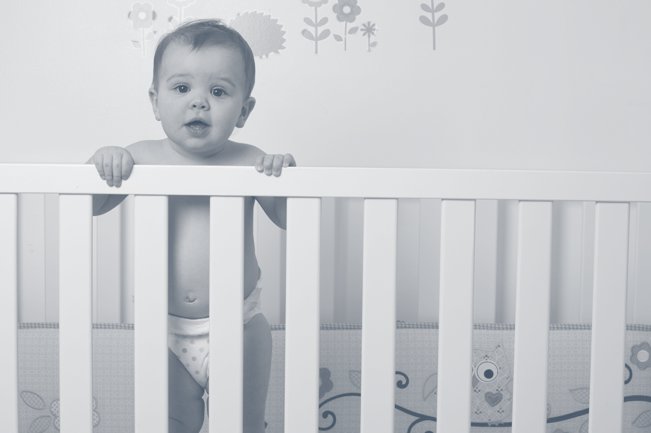 Baby's Dream Recalls Cribs and Furniture for Excessive Lead
Baby's Dream Inc. is recalling around 4,600 cribs and assorted pieces of furniture due to the fact they contain excessive levels of lead paint which can be harmful to young children. Lead can act as a poison and cause serious damage to the nervous systems resulting in delayed development.
The recall affects cribs and furniture manufactured between March 2014 and March 2015. The furniture was sold in a grey paint finish under the Brie, Braxton, Heritage, Everything Nice and Legendary collections. Items were sold at furniture stores and at BabysDream.com. The affected furniture includes cribs, hutches, nightstands, bookcases and chests. Labels with the model number, manufactured date and purchase order number can be found on the back of the crib frame and on the back panel of the furniture. For more information on product numbers you can visit the Baby's Dream website here.
Each year, 310,000 kids in the United States under the age of five are found to have toxic levels of lead in their blood. Lead can be inhaled, swallowed or absorbed through skin. Lead can enter the bloodstream and cause severe problems. It often can end up in the bone which can cause even worse issues such as interference with blood cells and the absorption of calcium. Children under the age of five are particularly at higher risk since their bodies are developing so rapidly.
No injuries have currently been reported related to the recall. Consumers should contact Baby's Dream immediately for an exchange and should remove the furniture from their homes. You can contact Baby's Dream at 800-835-2742 between 9 a.m. and 5 p.m., Monday through Friday. You can also visit www.babysdream.com for more information.
If you or someone you know has been injured as a result of a defective product, contact our law offices today for a free consultation.
Source: NBC News
Partner With The Cooper Firm