Britax Crash Test Shows Parents Should Ditch the Booster Cushion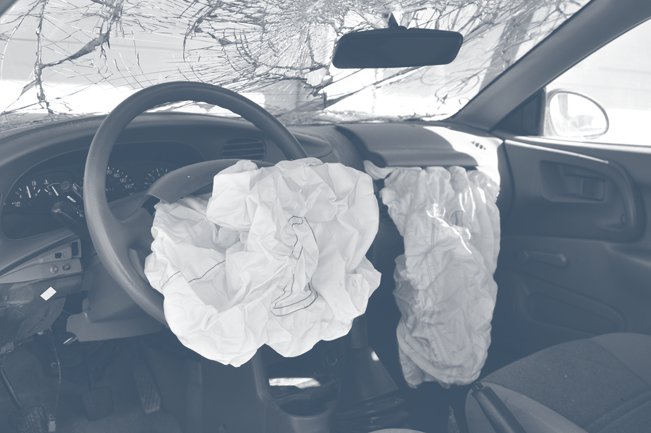 Britax Crash Test Shows Parents Should Ditch the Booster Cushion
Britax challenges parents to re-consider their child's booster cushion after releasing a crash test video comparing two booster seats.
Britax, the childcare product company, is launching a safety campaign to get parents and caregivers to consider the safety of children involved in car crashes with simple seat booster cushions versus those with high-back booster seats. Booster seats are used by parents of children 4-12 years old and are branded at Group 2-3 child car seats.  After a set of car crash tests comparing the two seats, Britax claims that booster cushions, which simply raise the height of children, are dangerous because they offer no side or head protection during accidents. High-back booster seats offer deep padded full side wings and a height adjustable headrest and belt. During the crash test, the 'child' dummy with no back cushion was bent over double with its head in its lap for twice the amount of time as the 'child' dummy in the high-back booster seat. The 'child' dummy in the simple booster seat also hit its head on the side of the car due to not having any side head protection. To watch the crash test video, click here.
"We are calling for all parents using booster cushions to switch to a high-back booster option and help us further spread the word about the inadequate protection these cushions provide," Mark Bennett, Britax's safety expert shared. Britax also gave some advice for parents and caregivers on what to look for when buying a booster seat. Parents and caregivers should look out for ECE R44/04 approval, which means that the seat adheres to strict European safety standards. Always ensure that the seat is compatible with the make and model of vehicle you are driving. Britax offers FIT FINDER which is a car fitting tool that will check to make sure that the Britax car seat will work in your vehicle. Be sure to factor  the kind of harnessing the seat offers and whether it offers side-impact, head, and neck protection in your decision. There are many different harness and shield systems out there, so try to research to see what fits your child's safety needs best.
As parents and caregivers it is vital to do your research when purchasing safety seats for your children. It could save your child's life in the case of an accident.
If you or someone you know has been injured as a result of a defective car seat or childcare product, contact our law offices today for a free consultation.
Partner With The Cooper Firm