Eight auto makers issue recall for Takata exploding air bags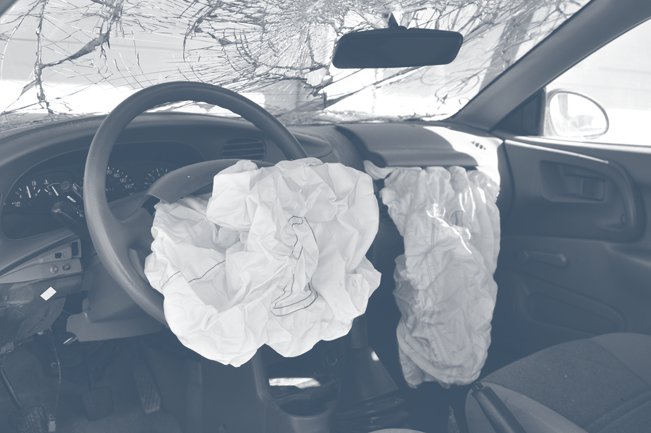 Takata exploding air bag recall
Although air bags do a great job at helping save lives, when designed defectively they can cause severe injuries and possibly death. Eight major car makers have joined in a recall for vehicles that are equipped with air bags that could explode under certain circumstances. In 2013, Takata, a major air bag manufacturer, ordered the largest air bag-related recall in history. Takata said that it knew of at least six incidents where the air bag exploded sending metal fragments flying and causing several injuries and two deaths.
Manufacturers like Takata allow for the automakers to save money by buying parts through economies of scale, but can in turn result in massive recalls such as the current air bag crisis. Honda, Mazda, Nissan, Toyota, BMW, Chrysler, Ford and Subaru have all recalled vehicles with Takata airbags. There are some specific regional recalls due to the fact that Southern states and territories where the weather is humid and hot can actually result in the air bags exploding.
Honda recalled 2.03 million vehicles worldwide. With the expansion, they will recall nearly 4 million vehicles in North America. Honda's recall affects Civic, CR-V, Odyssey and Element models made from 2000 to 2005. Nissan recalled 755,000 vehicles worldwide including Pathfinder, Cube, and Infiniti FX35 models built from 2001 to 2013. Mazda recalled almost 160,000 vehicles which includes the RX-8 and Mazda6 manufactured from 2002-2004. Honda, Nissan, Mazda, Toyota, BMW, Ford and Chrysler have recalled vehicles in certain regions based on humidity of climates.
Air bags are not the only problem that Takata has had recently. Last year the company agreed to plead guilty to participating in a scheme to fix the prices of seat belts. The company also recalled almost nine million cars due to potentially faulty seat belts.
If you or someone you know has been injured as a result of a car accident or air bag, contact a personal injury lawyer immediately to protect your rights.
Source: Wall Street Journal and USA Today
Partner With The Cooper Firm