Recall Round-Up: June 29, 2018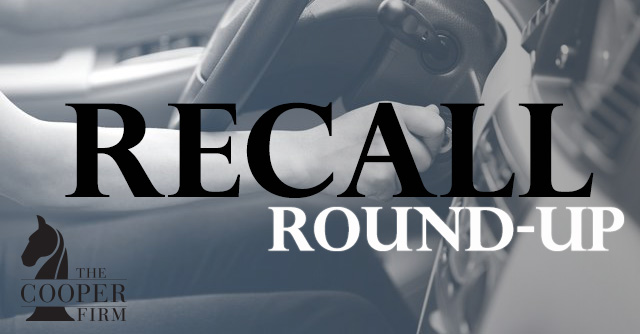 Recall Round-Up: June 29, 2018
Every week we scour the internet and bring you the latest information on product and automotive recalls in this recurring series: Recall Round-Up.
This week we cover a major recall of Lexus vehicles in addition to several product recalls including BRP ATV vehicles and Stanley Workbench LED Light and Power Stations.
On Wednesday, Toyota announced a recall of 115,000 Lexus cars in the United States. The manufacturer stated that the fuel injection system can harden and crack over time, causing fuel to leak and increasing the risk of a fire. The vehicles cover multiple models and years 2006-2014 and all are equipped with 3.5L V6 engines. Owners will be notified by Toyota in August and can have the fuel delivery pipe replaced at no cost. Visit Toyota's website for more details on the specific models being recalled or enter your VIN at the NHTSA website.

BRP announced a recall of the 2018 Can-Am Outlander and Renegade ATVs this week. Covering about 13,000 vehicles, BRP received reports from users of fuel spraying from the fuel tank when opening the gas cap. This poses a sever injury and fire hazard. Consumers should immediately stop using the vehicle and contact a Can-Am dealer immediately. For more information and a list of the specific models and colors included in the recall, visit the CPSC site.

Baccus Global received reports from consumers that the Stanley workbench was wired incorrectly and posed a risk of electrocution. About 20,000 units were sold at Sam's Club stores nationwide and on Amazon.com from March 2017-August 2017. Consumers should stop using the station immediately, unplug the power cord and contact Baccus at 877-571-2391 for a replacement or refund.
If you've been injured as a result of a recalled product, please contact us today. We also encourage anyone to visit the US Consumer Product Safety Commission and the National Highway Traffic Safety Administration websites to file formal complaints about potential safety hazards.
Partner With The Cooper Firm