Recall Round-Up August 23, 2021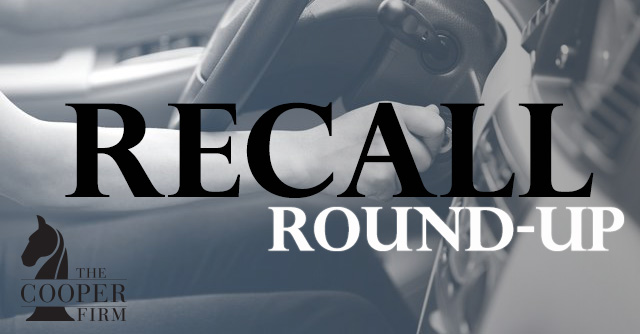 Recall Round-Up: August 23, 2021
This edition of Recall Round-Up features recalls from Chrysler Corporation, Hyundai-Kia Automotive Group, New Widetech, as well as a group of automakers involving a faulty seatbelt technology.
Chrysler Corporation recalls 260,000 Ram Trucks due to defective inflators.
260,000 Ram Trucks have been recalled, including 212,373 sold in the United States due to a defective airbag inflator in the side curtain airbags. The recall covers Ram 2500 and 3500 trucks manufactured from 2015-2020 as well as some Ram 1500 classic trucks also from 2015-2020. Stellantis, which owns the Dodge brand, has stated that moisture contaminated the inflators during manufacturing. This allows for the airbags to rupture without the presence of a collision, allowing for debris to explode into the passenger cabin. Stellantis is aware of one rupture event with no injuries being reported. Owners affected by this recall can contact Ram directly at (800) 853-1403 or visit the NHTSA website for more information.
Hyundai & Kia issue recall on more than 600,000 cars for a damaged trunk latch.
The recall affects the Hyundai Accent (2018-2020), Azera (2015-2017), Sonata (2017-2018) and Sonota Hybrid (2016-2018) as well as the Kia Forte and Forte Koup (2016-2018), and Rio (2018-2019). In high temperatures the trunk latch can develop a crack which can cause the trunk's emergency release to be inoperative, allowing for a person to become trapped in the trunk. Owners can have the trunk latch replaced at authorized dealerships. To contact Kia customer service call (800) 333-4542, to contact Hyundai customer service call (855) 371-9460 for more information.
New Widetech recalls dehumidifiers amongst fire hazard.
New Widetech has recalled 2,000,000 dehumidifiers that have a problem with overheating, posing a burn and fire hazard. New Widetech is aware of 107 incidences in which their dehumidifiers have overheated or caused a fire, resulting in $17 million in property damage. The affected products span across multiple brand names including Danby, Honeywell, Whirlpool, and Whynter sold between February 2009 and August 2017. A full list of affected brands and sizes can be found here. Affected consumers are advised to immediately stop using their dehumidifiers and contact New Widetech for a refund. Widetech can be reached by phone at (877) 251-1512 and more information can be found on New Widetech's recall page.
Recall involving numerous automakers over faulty seat belt mechanism.
Audi, BMW, Ford, Nissan, Mitsubishi, and Volkswagen have issued a recall involving a faulty automatic locking retractor (ALR). The ALR is primarily used to lock a seat belt when installing a car seat, preventing the car seat from moving into an unsafe position. Autoliv, the manufacturer of the ALR used in the affected vehicles stated that 266,772 units need to be replaced across numerous automaker brands. The replacement can be done free of charge at any dealership under the corresponding brand for the vehicle. To see if your vehicle is affected by this recall, visit the NHTSA website here.
If you've been injured as a result of a recalled product, please contact us today. We also encourage anyone to visit the US Consumer Product Safety Commission and the National Highway Traffic Safety Administration websites to file formal complaints about potential safety hazards.
Partner With The Cooper Firm