Takata Fined $14,000 a Day by NHTSA Investigation over Exploding Airbag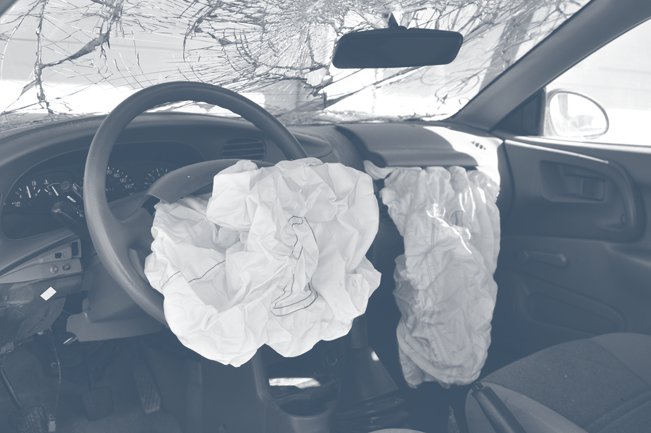 Takata Fined $14,000 a Day by NHTSA Investigation
The United States is fining Takata $14,000 a day for failing to cooperate with the government's investigation of the company's defective airbags. The U.S. transportation secretary, Anthony Foxx shared that the National Highway Traffic Safety Administration (NHTSA) issued two orders in 2014 calling for Takata to provide documents related to the defective airbags, but Takata has not cooperated. In a letter to Takata, NHTSA claimed that Takata failed to respond "fully or truthfully" to the two orders.
Takata's airbag inflators can explode sending shrapnel into drivers and passengers. There have been at least six deaths and many injuries as a result. Over 18 million vehicles have been recalled. This is not the only time Takata has defied an order from NHTSA. In December, the agency ordered that the company expand the recall to other geographic areas without high humidity. Takata responded that it didn't have the authority to expand the recall. Most of the automakers ended up expanding the recall to the entire country on their own.
Although NHTSA has received 2.4 million documents from Takata, the agency has had a hard time understanding them. NHTSA and Takata also met with each other, but NHTSA's letter shared that the meeting was "unproductive and a waste." The agency plans on deposing Takata employees if the matter is not resolved soon. Foxx has requested that Congress pass legislation which would require rental car companies and dealerships to fix defects before selling the vehicle. Even though these vehicles should be fixed before a sale under the recall, there is no law enforcing that it be done. Rental companies and dealership do not have to disclose if the vehicle is subject to a recall or not. This can leave consumers in the dark on important safety matters, or could result in a car buyer purchasing a defective vehicle.
Although the fine should be incentive for automakers and manufacturers to improve the quality and safety of its products, many lawmakers have spoken up that the penalties are far too low to have effect. Most of the companies receiving a fine make billions in revenue.
Source: Rueters, New York Times
Partner With The Cooper Firm