Takata issues largest product recall in history, 34 million vehicles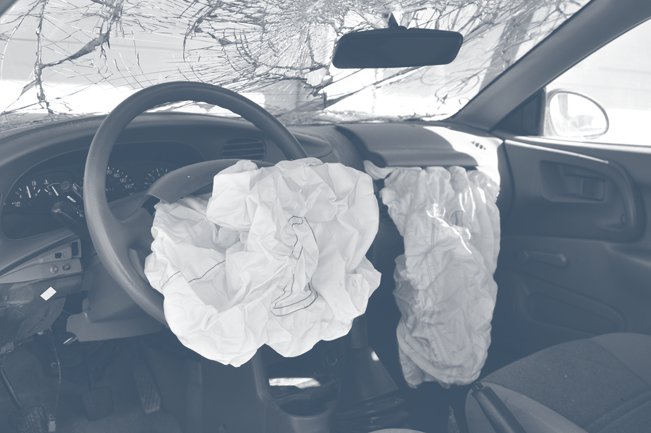 Takata issues largest product recall in history, 34 million vehicles
Nearly 35 million vehicles in the United States are being recalled in what is expected to be the largest recall of consumer products in U.S. history. The number of vehicles being recalled for defective Takata airbags has now doubled. The defect has already been tied to six deaths worldwide and hundreds of injuries.
The defective airbags can explode too forcefully sending out metal shards into occupants. The recall affects 11 different automakers who have already conducted several recalls on their own totaling 17 million vehicles. During a difficult investigation by the National Highway Traffic Safety Administration (NHTSA), Takata declared the airbag inflators as defective and filed four defect information reports which will result in further recalls by several auto makers. NHTSA has already imposed more than $1 million in fines against Takata, due to a $14,000 a day penalty for Takata's failure to cooperate with the agency. The fines are now suspended, but the investigation remains open.  Due to lawsuits across the globe and a Justice Department probe, Takata may eventually pay additional penalties.
Although Takata has said that the airbag deflators are made with a propellant which can degrade over time, auto makers have already started a separate investigation to determine the cause of the defect. Takata controls more than 30 percent of the world's airbag market, and supplies have been short since the beginning of the recalls. Due to the complexity of the recall and the fact Takata is already short on supplies, the recall will probably happen in phases starting with older vehicles in high humidity states. Honda has been the most affected automaker so far, with Toyota, Ford and GM trailing behind.
This recall will top as the largest consumer product recall in U.S. history, and will most likely surpass the 31 million bottles of Tylenol capsules recalled in the 80's for cyanide poisoning.  The recall will also surpass the General Motors recall last year which recalled 30 million vehicles for a faulty ignition switch.
If you or someone you know has been injured as a result of a defective airbag, contact our law offices today for a free consultation.
Source: WSJ, Rueters
Partner With The Cooper Firm