Recall Round-Up: November 9, 2018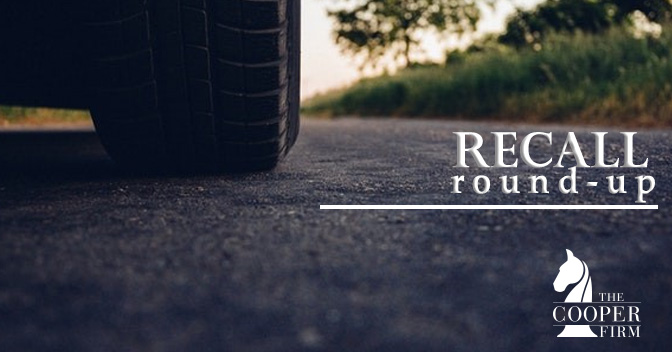 Recall Round-Up: November 9, 2018
Welcome to our series Recall Round-Up where we scour the internet to bring you the latest information on product and automotive recalls in the United States.
This week we provide details on recalls for Ford, Kia, BMW, and Duncan Hines.
If you've been injured as a result of a recalled product, please contact us today. We also encourage anyone to visit the US Consumer Product Safety Commission and the National Highway Traffic Safety Administration websites to file formal complaints about potential safety hazards.
Partner With The Cooper Firm