Toyota and Nissan expand Takata recall to nearly 6.6 million vehicles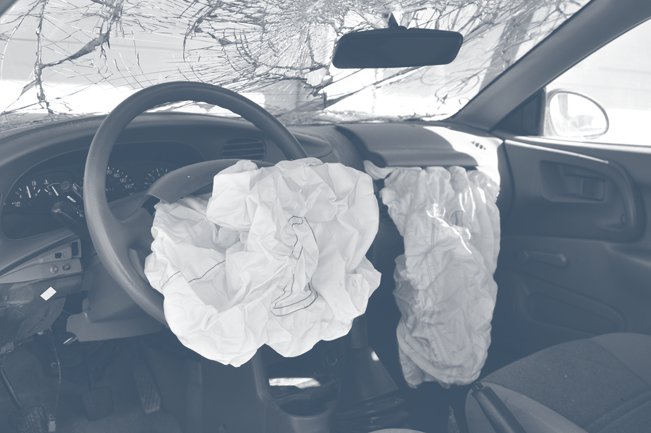 Toyota and Nissan expand Takata recall to nearly 6.6 million vehicles
Toyota and Nissan have issued a recall of an additional 6.56 million vehicles with defective Takata airbags.
Toyota's recall affects 5 million vehicles across the globe including 637,000 in the United States, 1.4 million in Japan and 18,000 in Canada. The recall affects 35 different models including the Corolla, RAV4 and Tundra vehicles manufactured from March 2003 to November 2007. The recall was issued due to the fact that front passenger and driver-side airbags can deploy abnormally or rupture, which can cause greater risk or injury during a crash.
This recall is different than the original recall in which airbags would deploy with too much force sending metal shrapnel into occupants. The original recall affects ten automakers and nearly 30 million vehicles globally. Toyota decided to expand the recall after investigators uncovered moisture problems which could cause the airbags to be "susceptible to abnormal deployment in a crash."
Nissan issued a smaller recall expansion of 1.56 million vehicles globally for new Takata problem including 326,000 in North America, 563,000 in Europe and 288,000 in Japan. The recall affects the Sentra, Caravan and X-Trail models made from 2004 to 2007. Nissan will test and replace the inflators as needed.
Toyota plans on replacing the driver-side airbags with inflators made by Daicel Corporation. Toyota will still continue to use Takata even though Takata has not been able to keep up with the demand for inflators.
Honda, who has recalled the most vehicles as a result of defective Takata airbags, has not made a decision on whether or not it will expand its recall.
Takata has been fined $14,000 a day by the National Highway Traffic Safety Administration since February 20, for allegedly dumping documents on the agency without legally explaining what is in them. Takata is still failing to cooperate with the agency's investigation.
If you or someone you know has been injured as the result of a defective airbag, call our law offices today for a free consultation.
Source: TIME
Partner With The Cooper Firm