How Safe Is Your Used Vehicle?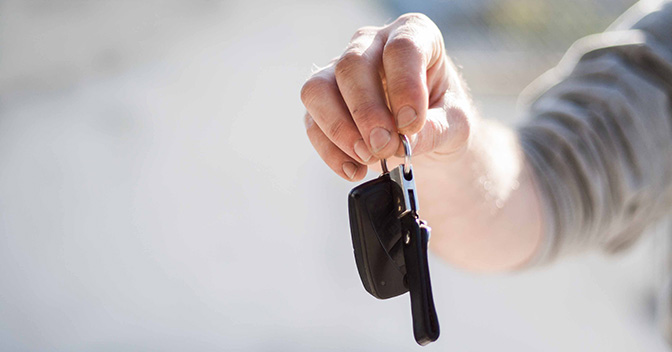 How Safe Is Your Used Vehicle?
A recent investigation by an Atlanta news station revealed disturbing information about the safety of your used vehicles. WSB-TV Atlanta followed the purchase path of a vehicle from Texas to Georgia and showed that each time it was sold with a dangerous defect that went unfixed and unreported.
According to reports, one man's experience of purchasing a 2015 Toyota 4-Runner that was missing side airbags never replaced from a wreck, is not unique. This particular vehicle was purchased and sold many times before and after the gentleman returned the vehicle to the dealer once he was aware of the safety issue. Different states have different regulations on repairs and safety checks for used vehicles which is one reason the vehicle was able to stay on the market. In response to those regulations, many used car dealerships have created their own trademarked safety inspection process as a work-around. This means they can market and sell a vehicle labeled as 'safe' and 'certified' based on their own set of standards.
In 2016, CarMax and two other major aut0-dealers settled a case with the Federal Trade Commission that accused them of selling cars labeled safe, but not having repaired or even warned purchases of recalls and defects. Because recalls originate from the manufacturer, they often require a certified repair dealer to perform the fix. Independent auto dealers, including CarMax, are typically not authorized to make those repairs. This means, vehicles with open recalls can be bought and sold numerous times without the owners fully understanding the risk. CarMax was further 'burying the lead' by not openly disclosing these issues when selling a used vehicle and instead marking it as safe based on their inspection. This settlement changed that for future purchasers of CarMax vehicles. Unfortunately, there are many dealerships still operating under the old rules. And that means, there are a great number of vehicles on the road that remain unsafe.
When purchasing a used vehicle, always ask for a Carfax report to see if the vehicle as ever been in an accident. If possible, have it independently inspected to confirm the correct repairs have been made. It also recommended you not only ask about open repairs, but also enter the VIN into NHTSA's website www.safercar.gov to see if the vehicle as any open recalls. All of information makes for a more informed buying decision and keeps safer cars on the road!
If you have been injured as a result of a defective or recalled vehicle, please Contact Us today.
Partner With The Cooper Firm