NHTSA Declined to Probe Toyota's Unintended Acceleration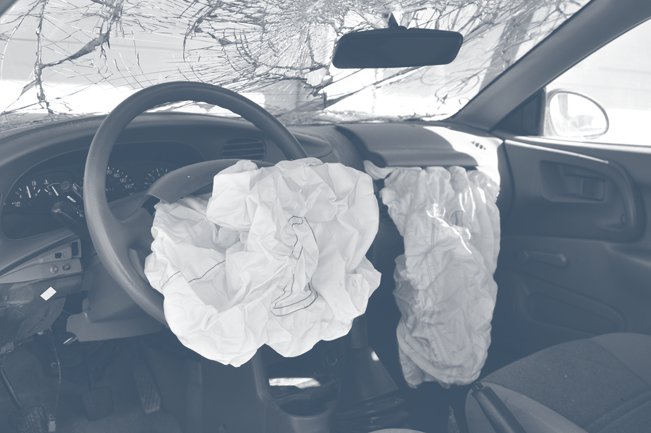 NHTSA Declined to Probe Toyota's Unintended Acceleration
The National Highway Traffic Safety Administration has rejected a probe from an electrical engineer to investigate low-speed unintended acceleration in Toyota and Lexus vehicles.
Gopal Raghavan from Thousand Oaks, California, an electrical engineer with a doctorate degree from Stanford University, filed a petition with the government safety agency requesting that they open an investigation in June of this year. Raghavan claimed that his 2009 Lexus ES350 sedan suddenly accelerated while his wife was driving, smashing them into some bushes. He also cited information from the vehicle's data recorder, requesting that the agency look at the cars' hardware and software. His information cited that the gas pedal was not pressed until one second before the crash, which does not make sense to him.
The National Highway Traffic Safety Administration (NHTSA) released a document declining the probe, stating that the three crashes cited in the request are consistent with the driver mistakenly hitting the gas pedal instead of the brake. NHTSA also shared that it has already examined the issue in two previous studies. Regarding the event data recorder in Raghavan's probe, NHTSA replied that the gas was being pumped between samples taken every second. "The petitioner's allegations regarding the three crashes are based upon several misconceptions about the manner in which the EDR samples and records pre-crash data in the ES350, Corolla and Camry vehicles. In each of the three crashes, the vehicles accelerated as the drivers were attempting to park the vehicles. All three accelerations occurred as the vehicles were entering the intended parking spaces and in the times and positions where driver braking should be initiated to safely park the vehicles," NHTSA said.
Sudden acceleration is not a new issue for Toyota. There have been investigations and recalls for 10 million vehicles and several lawsuits. NHTSA even penalized Toyota $1.2 billion for hiding the information. Most of the related recalls have been related to faulty brakes, sticky gas pedals and floor mats, but Toyota has denied that it has problems with the electronic throttle controls.
This is the second time this year that NHTSA has refused to open an investigation on Toyota's unintended acceleration. Another engineer sent a similar probe in May of 2015.
If you or someone you know has been injured as a result of a defective vehicle or due to a car accident, contact our law offices today for a free consultation.
Partner With The Cooper Firm